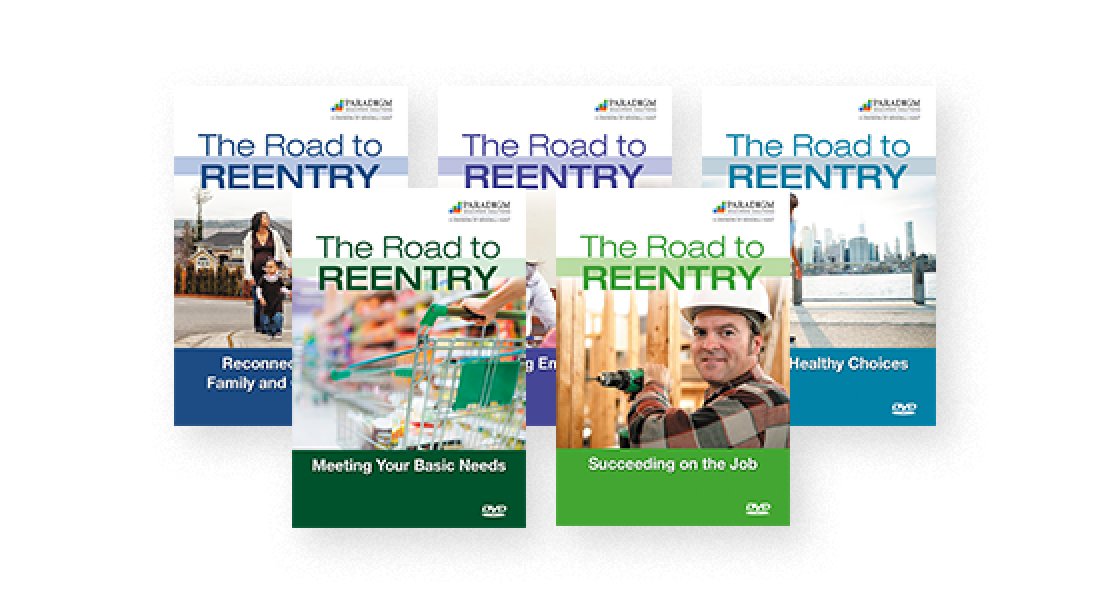 About the Video Series
© 2017
When transitioning out of incarceration, individuals face many barriers to a successful reentry. This video series guides individuals through the essential steps they'll need to take to overcome challenges and pursue long-term success and fulfillment after their incarceration.
Through a positive, encouraging approach, the program motivates individuals to become self-sufficient and make the right decisions to put themselves on track to a successful reentry. Viewers gain valuable tips and insight from experienced professionals working in reentry programs. The video series also features formerly incarcerated individuals who describe their reentry experiences in candid, honest interviews that will resonate with viewers.
Order Now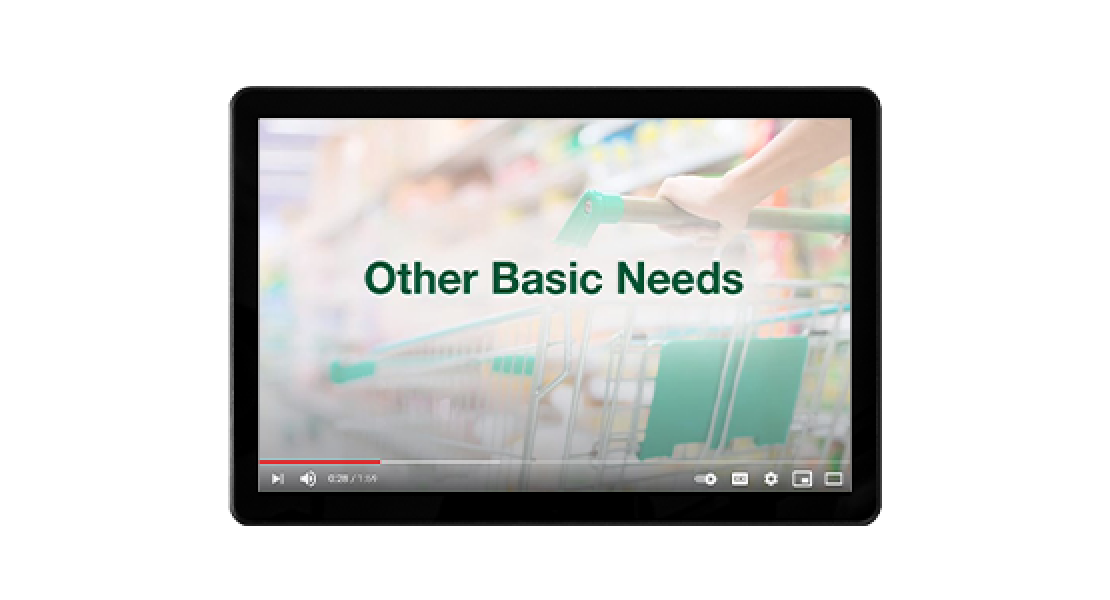 Key Features
Corresponds well with the new Road to Reentry Companion Guide.
 
The five programs in this series are available for purchase as a complete set and individually. View the information below to learn more about each program in the series.
 
Available on DVD or online.
 
Includes free Administrator's Guides.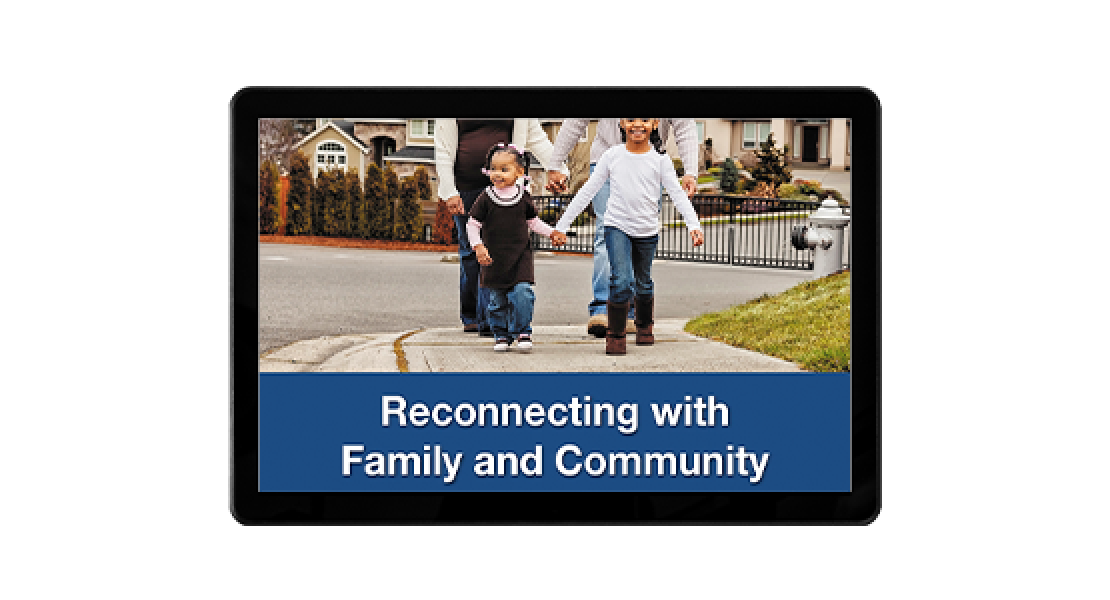 About the Program: Reconnecting with Family and Community
This program helps viewers:
Understand the importance and advantages of reconnecting with family and others who may be positive influences.
 
Prepare for the difficulties they may encounter when re-establishing relationships.
 
Identify situations where it may be detrimental to reconnect with people from their past.
 
Discover community-based organizations or programs that can support their reentry goals.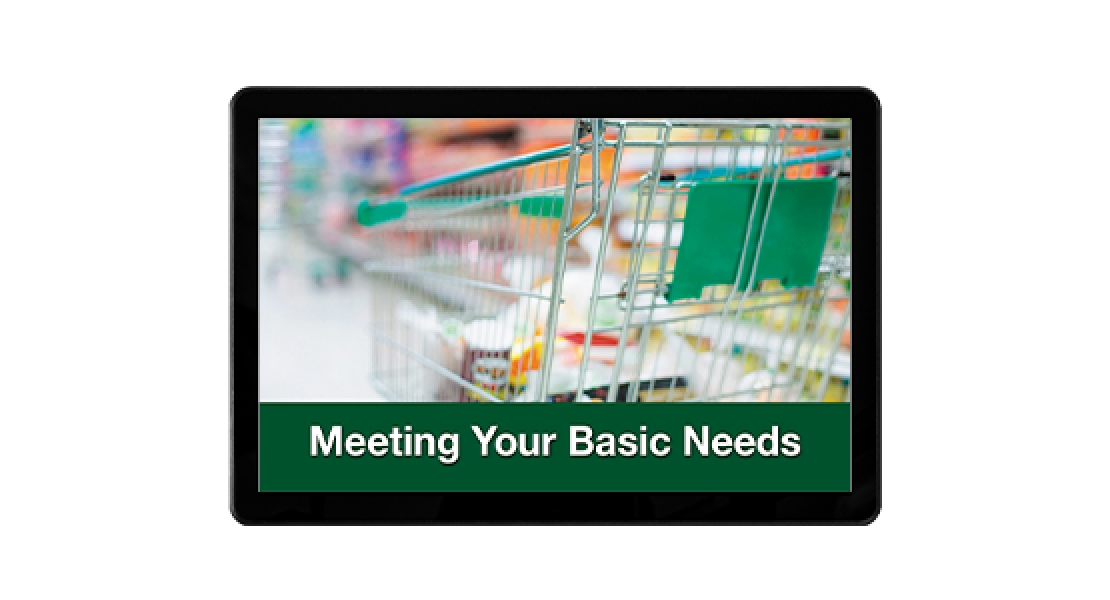 About the Program: Meeting Your Basic Needs
This program helps viewers:
Prepare for the barriers they may face transitioning back to society, particularly in the first few weeks or months of their release.
 
Identify people, resources, and programs that can help them obtain their fundamental needs.
 
Recognize situations where staying with family or others can be detrimental to their reentry success.
 
Understand how to work toward short and long-term solutions to their fundamental needs.
 
Avoid common pitfalls that formerly incarcerated individuals often experience after release.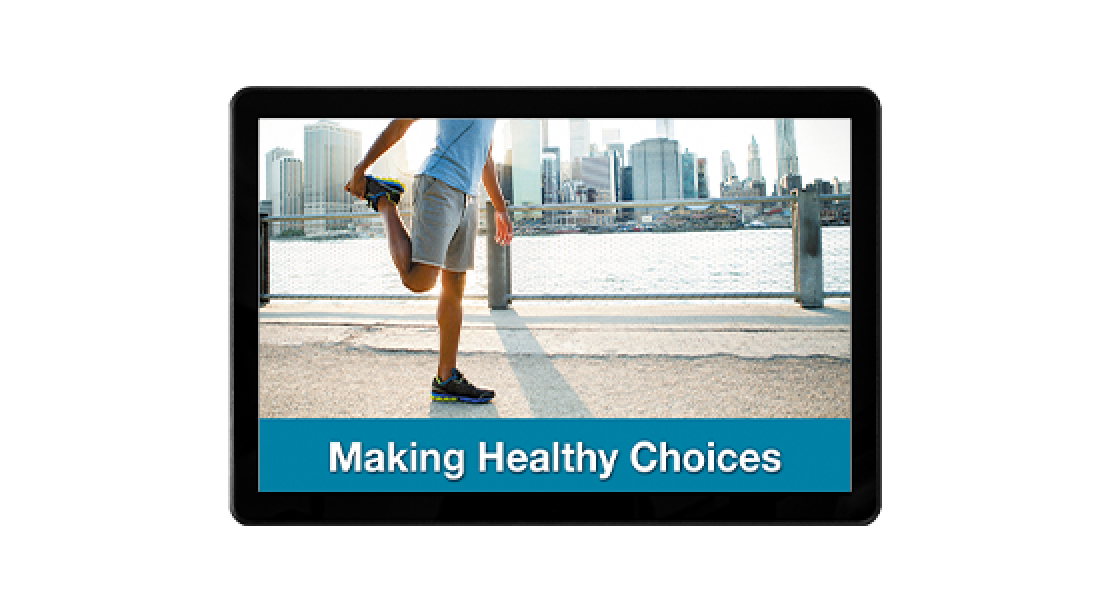 About the Program: Making Healthy Choices
This program helps viewers:
Understand the importance of managing their physical and mental health.
 
Identify resources and programs that help formerly incarcerated individuals monitor and improve their health.
 
Discover techniques for dealing effectively with substance abuse and addiction.
 
Learn about healthy coping methods for dealing with stress.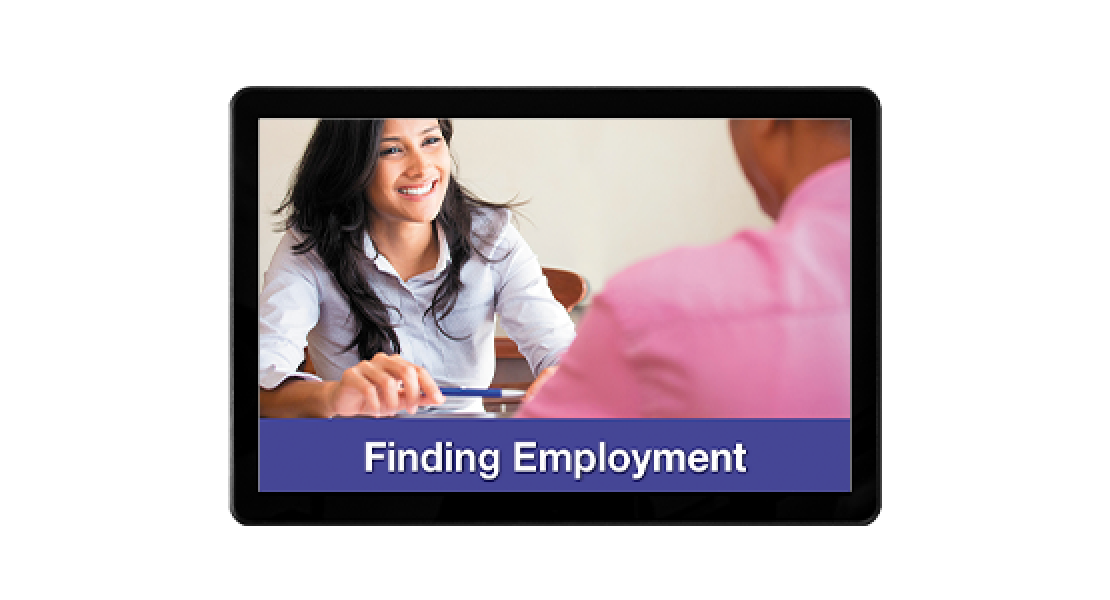 About the Program: Finding Employment
This program helps viewers:
Learn the most effective techniques for finding job leads and securing job offers.
 
Discover best practices for completing job applications and creating resumes and cover letters.
 
Understand how to present themselves professionally in interviews.
 
Know when and how to appropriately address their incarceration with employers.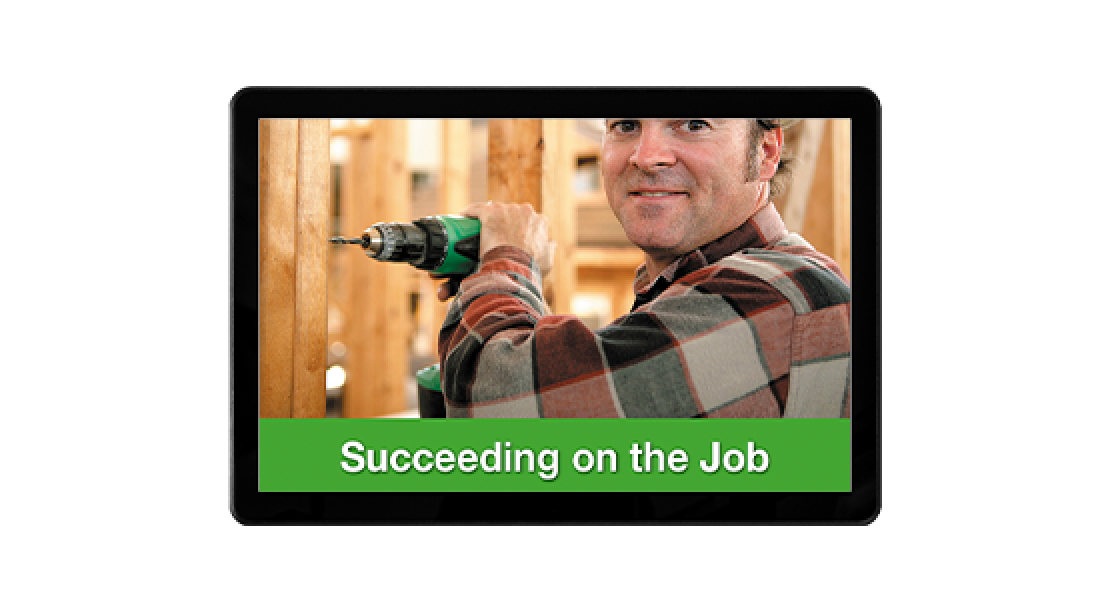 About the Program: Succeeding on the Job
This program helps viewers:
Identify essential skills and personality traits required for retaining employment and career advancement.
 
Understand employers' expectations.
 
Learn about behaviors and attitudes that can be detrimental to their job security and reputation.
 
Discover ways to work toward achieving better jobs and long-term career success.
 
Recognize the advantages of pursuing additional education or training.
Request More Information or a Quote
Interested in using these videos in your program or curriculum? Connect with your regional Paradigm contact for more information.