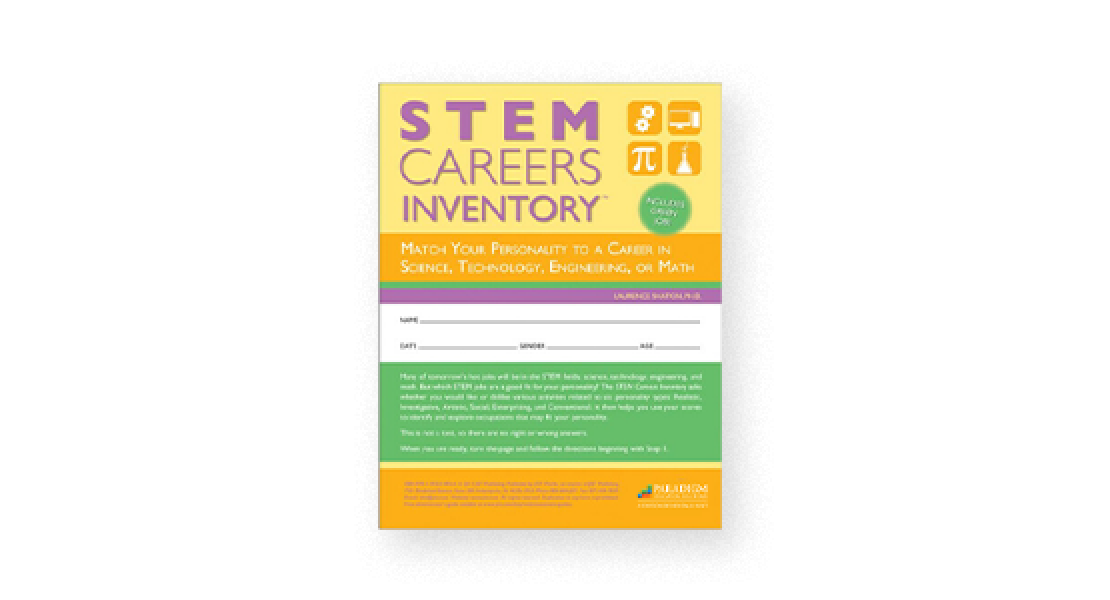 About the Inventory
Author: Laurence Shatkin, PhD
© 2012
STEM and green careers promise growth and opportunity and are key to U.S. competitiveness in the global marketplace.
But how do you know which STEM occupations suit you best?
In just five steps, this easy-to-use inventory helps students and young people discover their personality types and match them to STEM and green careers.
Users respond to 72 brief items, total their scores, and identify their Holland RIASEC personality types. They then identify appealing jobs that align with their top personality types.
Order Now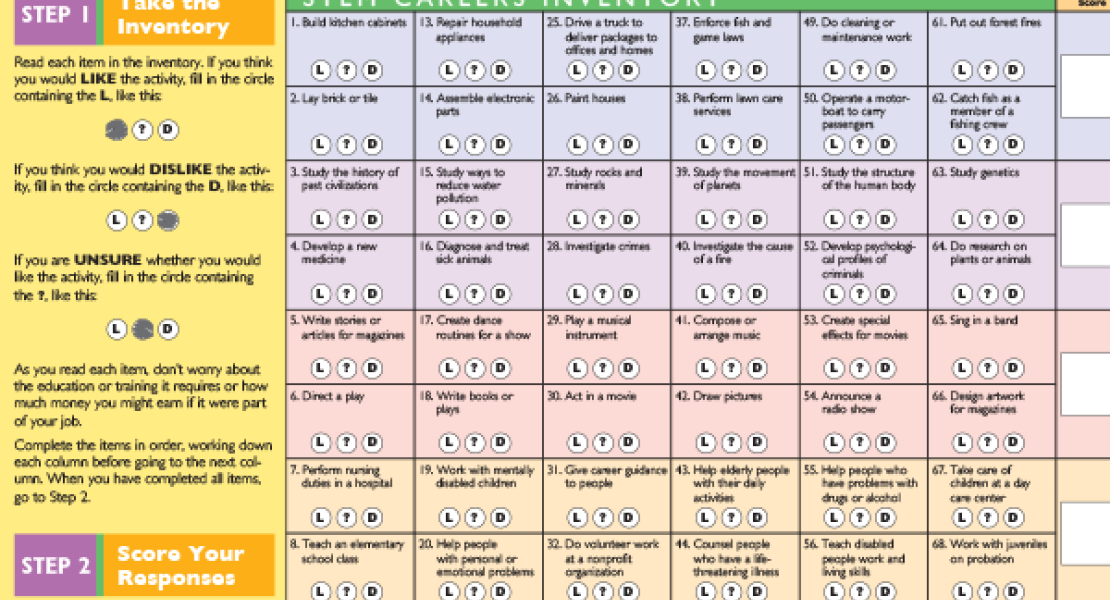 Key Features and Benefits
Identifies green job titles in a green typeface for quick and easy recognition.
Includes a worksheet for researching careers of interest and identifying career exploration resources.
Helps individuals match their personalities to education-related career clusters and career academies.
References job titles from the U.S. Department of Labor's Occupational Information Network (O*NET) database.
Includes a free Administrator's Guide.
Request a sample or quote
Interested in using this inventory in your program or curriculum? Connect with your regional Paradigm contact for more information.