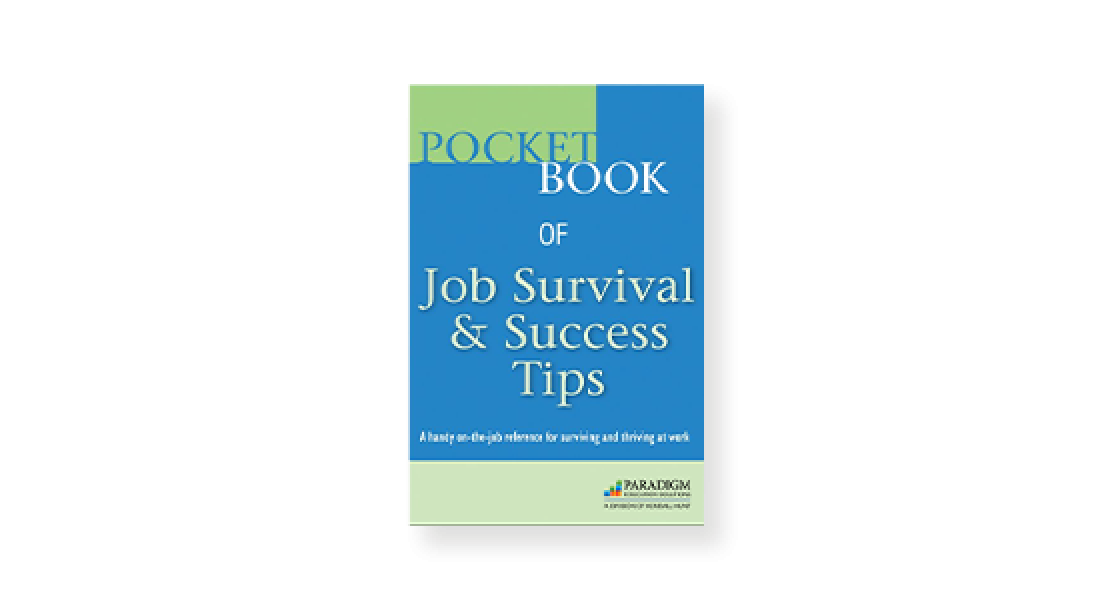 About the Booklet
Author: The Editors at JIST
© 2010   |   32 pages
This pocket-sized guide makes the perfect handout for individuals who need extra guidance for fitting in on the first day, preparing for their first review, and ensuring their continued on-the-job success.
With the help of short forms, checklists, and tips, the Pocket Book of Job Survival & Success Tips covers basic retention topics on everything from the first-day jitters and dressing for success to building relationships with co-workers and supervisors and communicating effectively in the workplace.
Order Now
Request More Information or a Quote
Interested in using this inventory in your program or curriculum? Connect with your regional Paradigm contact for more information.