About the Courseware
Copyright: 2021 | Pages: 372
Authors: Jason Philip Sparks, MEd, CPhT, PhTR; Lisa McCartney, MEd, CPhT, PhTR; Nicole Barriera, CPhT; and Wendy Lubin, MS, CPhT
Ideal for a stand-alone pharmacy lab course or for the lab portion of a pharmacy practice course, Pharmacy Labs for Technicians teaches students detailed lab procedures and skills using hands-on practice. Students learn both administrative and clinical procedures such as filling prescriptions, compounding medications, and preparing compounded sterile preparations.
Pharmacy Labs for Technicians includes access to live, web-based tutorials and assessments on NRx'one of the most popular labs software programs in the pharmaceutical market. The guided tutorials give students hands-on practice creating and maintaining patient records, managing prescriptions, processing daily reports, and processing insurance claims. Graded assessments allow students to demonstrate their mastery of the NRx system.
This courseware is integrated in Cirrus, a cloud-based learning environment designed to elevate student success and improve instructor efficiency.
Table of Contents
Section 1: Foundational Pharmacy Skills
Unit 1: Essential Pharmacy Skills
Lab 1: Using Reference Materials in Pharmacy Practice
Lab 2: Practicing Professionalism in the Pharmacy
Lab 3: Customer Service and Point of Sale
Unit 2: Foundational Community Pharmacy Skills
Lab 4: Using a Pseudoephedrine Logbook
Lab 5: Validating DEA Numbers
Lab 6: Managing Pharmacy Inventory
Lab 7: Obtaining and Reviewing a Patient Profile
Lab 8: Reviewing Signa Codes and Creating Patient Instructions
Lab 9: Reviewing a Prescription Form
Lab 10: Reviewing a Filled Prescription
Lab 11: Entering Patient Data
Lab 12: Processing a Prescription
Lab 13: Processing a Refill
Lab 14: Obtaining Refill Authorization
Lab 15: Processing Third-Party Claims
Lab 16: Verifying Cash Pricing
Lab 17: Workflow in the Pharmacy
Lab 18: Reconstituting Powdered Drugs
Lab 19: Documenting and Preparing Immunizations
Unit 3: Foundational Institutional Pharmacy Skills
Lab 20: ISMP Tall-Man Lettering and Look-Alike, Sound-Alike Drugs
Lab 21: Filling a 24-Hour Medication Cart
Lab 22: Filling and Checking Floor Stock
Lab 23: Filling and Recording Controlled Substances Floor Stock
Lab 24: Preparing Oral Syringes
Lab 25: Charging and Refilling a Crash Cart
Lab 26: Filling an Automated Drug Storage and Dispensing System
Section 2: Advanced Pharmacy Skills
Unit 4: Advanced Community Pharmacy Skills
Lab 27: Point-of-Care Testing
Lab 28: Producing Computerized Reports
Lab 29: Medication Therapy Management
Unit 5: Advanced Institutional Pharmacy Skills
Lab 30: Drug Recalls and Shortages
Lab 31: Medication Reconciliation
Lab 32: Reviewing Investigational Drug Documentation
Lab 33: Reviewing Medication Orders
Lab 34: Cleaning Up a Hazardous Drug Spill
Unit 6: Nonsterile Extemporaneous Compounding
Lab 35: Filling Capsules
Lab 36: Preparing Suspensions from Tablets
Lab 37: Preparing Suspensions from Capsules
Lab 38: Preparing Creams, Ointments, Gels, and Pastes
Unit 7: Aseptic Technique
Lab 39: Garbing According to USP Chapter <797> Standards
Lab 40: Aseptic Hand Washing
Lab 41: Hood Cleaning
Lab 42: Preparing Large-Volume Parenteral Solutions
Lab 43: Preparing Small-Volume Parenteral Solutions
Lab 44: Preparing Sterile Powdered Drug Vials
Lab 45: Using Ampules
Lab 46: Compounding Chemotherapy Drugs
Request a Demo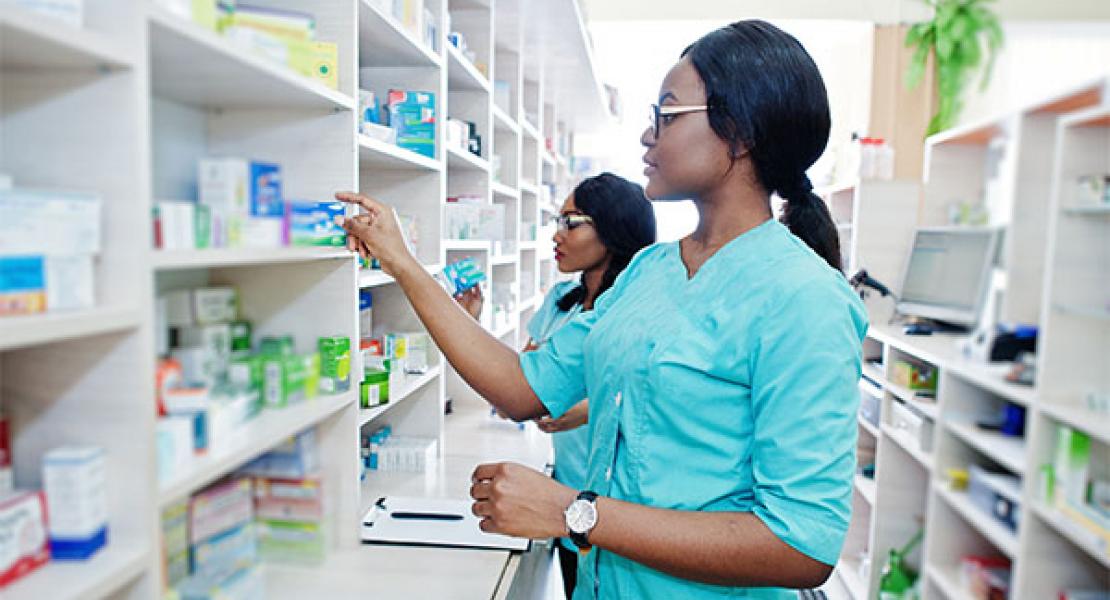 Key Features
Alignment with the updated ASHP/ACPE Model Curriculum for Pharmacy Technician Education and Training Programs, Fifth Edition
Eleven new labs, including:
professionalism in the pharmacy
maintaining a pseudoephedrine logbook
transcribing signa codes and NRx short codes
workflow in the pharmacy
immunization process and documentation
ISMP tall-man lettering and look-alike, sound-alike drugs
point-of-care testing
understanding drug recalls and shortages
reviewing investigational drug documentation
reviewing medication orders
preparation and cleanup of hazardous drugs
Live, NRx tutorials and assessments, based on QS/1's nationally recognized software.
Lab Features
Learning Objectives establish a clear set of goals for each lab.
Supplies are listed to help students prepare for each lab.
Key terms are set in bold and defined in the context of the lab.
Numbered photos illustrate lab steps.
Take Note features offer additional suggestions and warns of potential pitfalls in the field of pharmacy practice.
Figures illustrate supplies, equipment, techniques, and other important components of working in a pharmacy lab.
Practice Tip sidebars give additional suggestions for performing the labs.
Procedure steps give clear instructions on how to perform lab tasks.
A Day in the Life of a Pharmacy Technician opens each unit to provide students with a real life look at what it is like to work in various areas of pharmacy.
Work Wise sidebars focus on professional skills in the workplace.
Math Morsels provide calculation tips.
For Good Measure margin tips offer advice relating to measurement.
Safety Alerts give students a warning to pay special consideration to a particular lab step or topic.
End-of-chapter review and assessments are available in Cirrus.
Cirrus for Pharmacy Labs for Technicians, Fourth Edition
Pharmacy Labs for Technicians, Fourth Edition, powered by the Cirrus platform, integrates seamlessly with Blackboard, Canvas, D2L, and Moodle.
To strengthen student understanding, Cirrus provides interactive, independent learning experiences, including:
self-assessment opportunities
critical-thinking, application, and research activities
quizzes and exams
New Watch and Learn Lessons include video and text to help students comprehend concepts or develop skills. Course content is delivered in a series of scheduled assignments that report to a grade book, thus tracking student progress and achievement.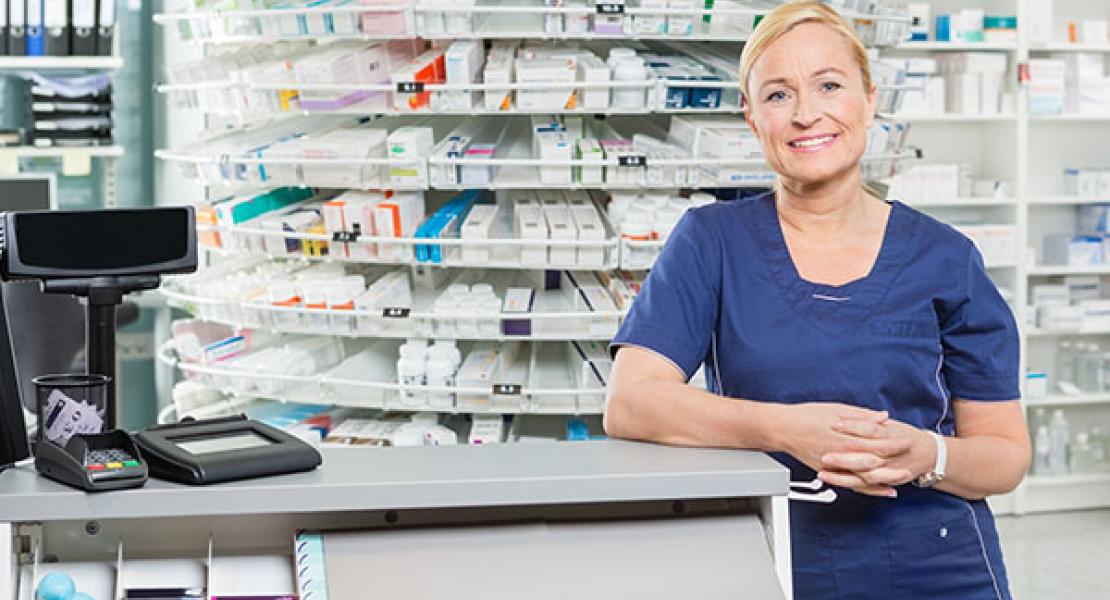 Instructor Resources in Cirrus
Tools include course-planning guidelines, syllabus models, teaching hints and activities, quizzes and exams, answer keys, instructor rubrics, handouts, and more.