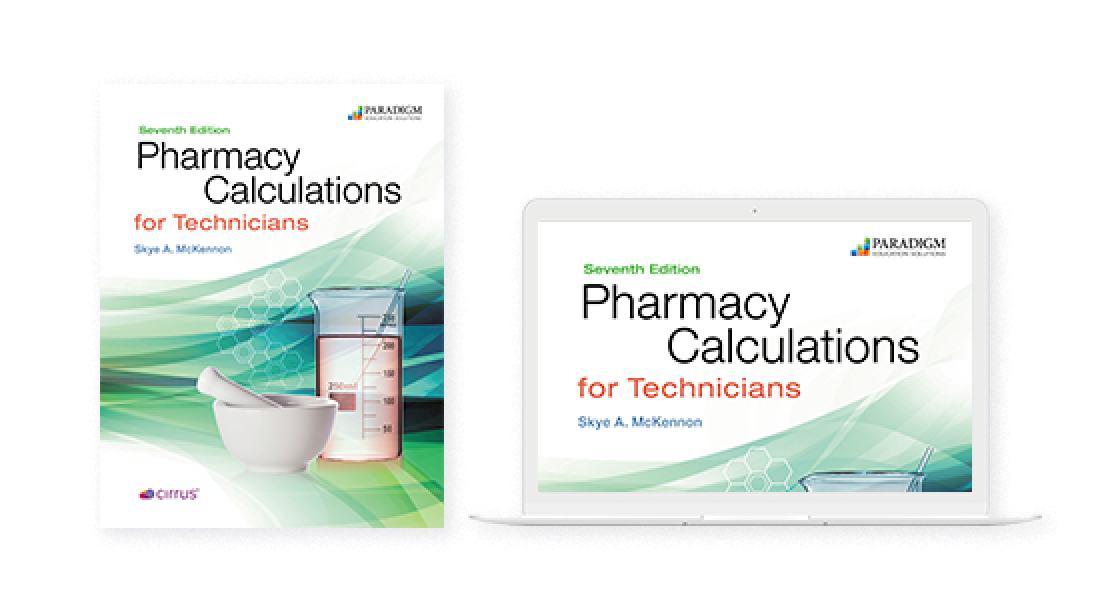 About the Courseware
Copyright: 2021 | Pages: 350
Author: Skye A. McKennon, PharmD, BCPS
With Pharmacy Calculations for Technicians, students learn the essential mathematics concepts and skills pharmacy technicians use on the job. Clear, complete examples and practice problems provide students with the required skills for calculating and preparing drug doses in both community and institutional pharmacy settings. Students are guided, step-by- step, through several calculation methods, including basic formula, ratio and proportion, dimensional analysis, and alligation.
This edition of Pharmacy Calculations for Technicians is integrated in Cirrus, a cloud-based learning environment designed to elevate student success and improve instructor efficiency.
1. Understanding Number Systems and Operations
2. Performing Ratio, Percent, and Proportion Calculations
3. Developing Prescription and Medication Order Literacy Skills
4. Understanding Measurement Systems and Conversions
5. Learning Specific Types of Dose Calculations
6. Performing Calculations for Compounding
7. Conducting Business Operations
8. Performing Calculations for Sterile Parenteral Solutions
Request Information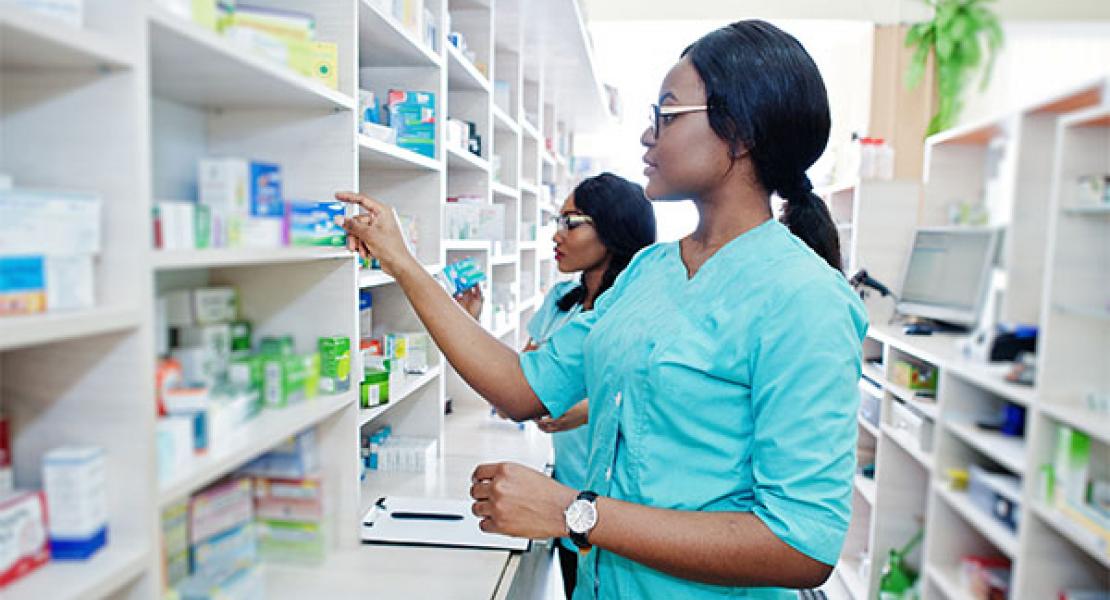 Key Features
Alignment with the updated ASHP/ACPE Accreditation Standards for Pharmacy Technician Education and Training Programs and ASHP's Model Curriculum for Pharmacy Technician Education and Training Programs, Fifth Edition
Cirrus access to self-assessment opportunities, Watch and Learn Lessons, activities, quizzes, exams, and comprehensive instructor resources
Practice with compounding calculations, including weight-in-weight calculations and special dilutions
Coverage of business-related calculations including insurance processing, inventory management, and depreciation
Practice with unit conversions, ratios, percents, and proportions
Multiple approaches for solving pharmacy calculation problems, including pediatric dosage problems
Work Wise tips covering professionalism and soft skills specific to pharmacy technician practice
Learning objectives establish a clear set of goals for each chapter.
Key terms are set in bold and defined in context and at chapter's end.
Figures illustrate key concepts in colorful ways.
Problem Sets provide helpful self-assessment opportunities.
Take Note identifies important chapter-related information.
Chapter Summary reviews key points at the end of each chapter.
Chapter Review exercises, practice problems, and assessments are automatically scored through Cirrus.
Finding Solutions challenge students to apply skills from the chapter to higher-level problems.
Math Morsels and For Good Measure offer tips relating to calculation and measurement.
Safety Alerts issue students a warning to give special consideration to a particular practice procedure.
Work Wise features focus on professional habits and soft skills in the workplace.
Name Exchange features provide brand and generic drug names to help students understand and remember the pairs.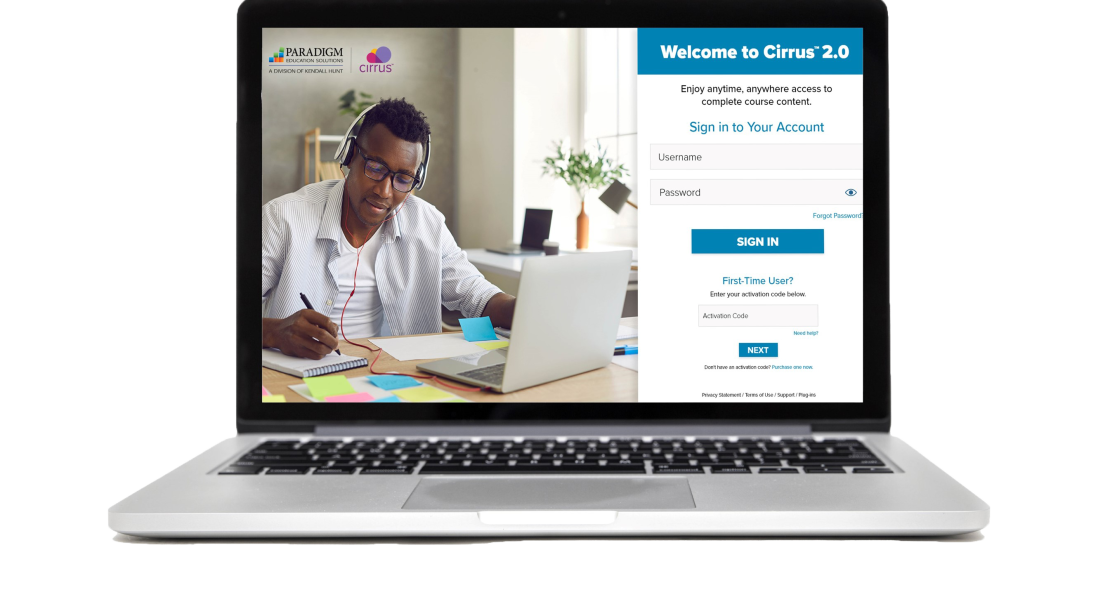 Cirrus™ 2.0 for Pharmacy Calculations for Technicians, Seventh Edition
Pharmacy Calculations for Technicians, Seventh Edition, powered by the Cirrus platform, integrates seamlessly with Blackboard, Canvas, D2L, and Moodle.
To strengthen student understanding, Cirrus provides interactive, independent learning experiences, including:
self-assessment opportunities
critical-thinking, application, and research activities
quizzes and exams
New Watch and Learn Lessons include video and text to help students comprehend concepts or develop skills. Course content is delivered in a series of scheduled assignments that report to a grade book, thus tracking student progress and achievement.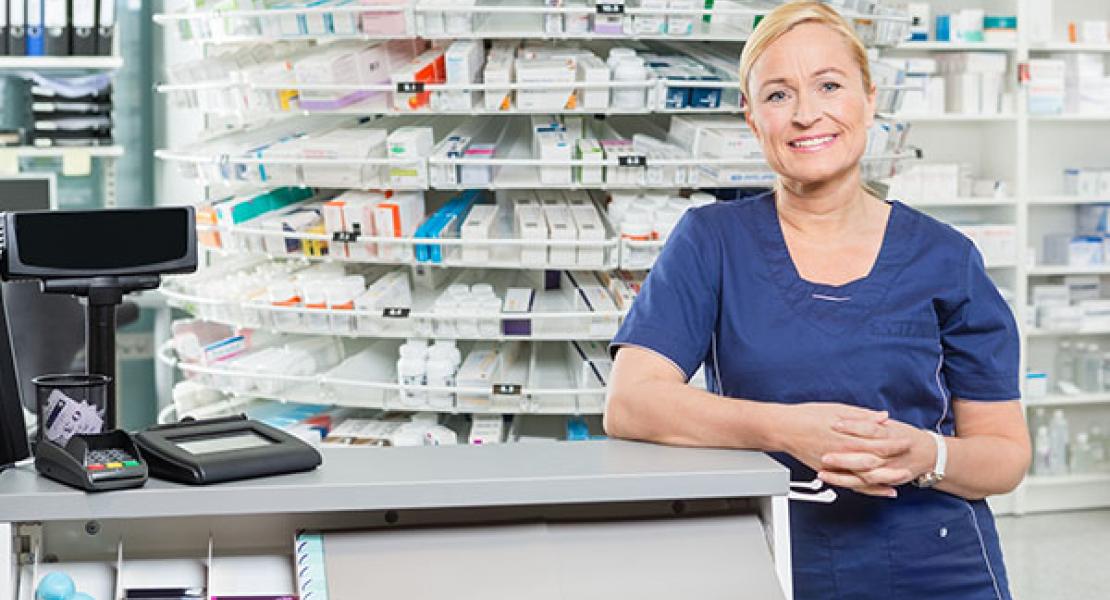 Instructor Resources in Cirrus
Utilize our free instructor resources that include:
course-planning guidelines
syllabus models
teaching hints and activities
quizzes and exams
answer keys
instructor rubrics
handouts
and more!