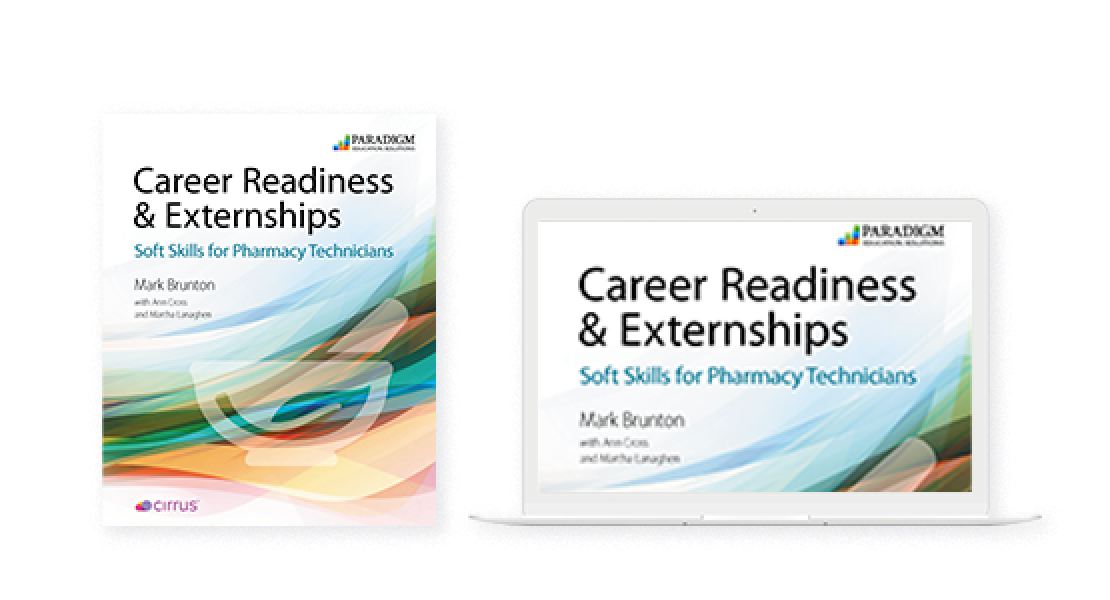 About the Courseware
Copyright: 2020 | Pages: 250
Authors: Mark Brunton, MSHE, CPhT, with Ann Cross and Martha Lanaghen
Like other employers, pharmacy preceptors and supervisors observe a growing trend among externs and entry-level employees. These individuals possess academic knowledge and training but often lack the necessary soft skills, or employability skills, to help them become successful employees valued by patients, colleagues, and supervisors.
Such soft skills include the ability to communicate effectively, think critically, and manage time successfully. These professional competencies must be taught as part of a complete pharmacy technician program.
Paradigm's new courseware, Career Readiness & Externships: Soft Skills for Pharmacy Technicians, introduces and reinforces the professional habits and soft skills required to bridge the gap between formal education and employment. This courseware provides a unique pharmacy technician perspective on traditional soft skills and career preparation activities.
Career Readiness & Externships is integrated in Cirrus, a cloud-based learning environment designed to elevate student success and improve instructor efficiency.
Each module of the courseware addresses one of nine competencies that support the success of pharmacy technicians:
Module 1: Time Management
Module 2: Critical Thinking & Problem Solving
Module 3: Professional Appearance
Module 4: Professional Behavior
Module 5: Professional Communications
Module 6: Multicultural Awareness & Cultural Competency
Module 7: Law & Ethics
Module 8: Externship Preparation & Practice
Module 9: Career Readiness, Planning, & Management
Request Information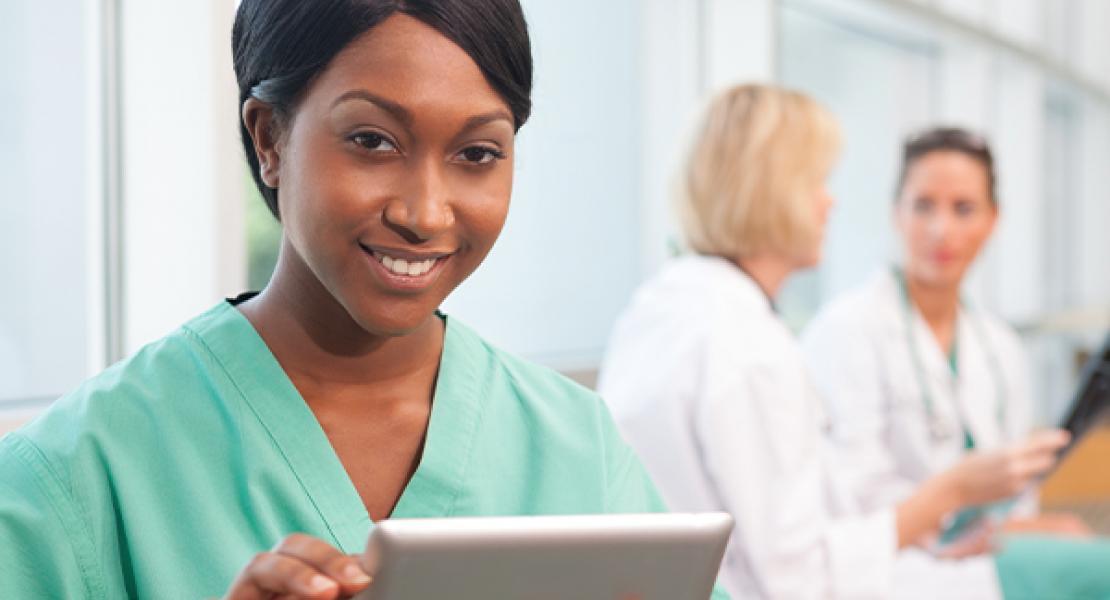 Key Features
Provides online activities and self-assessment opportunities in the cloud-based Cirrus platform
Aligns with career-readiness competencies outlined by the National Association of Colleges and Employers (NACE)
Provides coverage of soft skills that are integrated into ASHP's Model Curriculum and ASHP/ACPE model curriculum
Offers instructors flexibility to use the content as a stand-alone externship preparation course, as an element that could be divided up and integrated throughout a pharmacy technician program, or as a self-assessment resource for students
Instructor resources include additional externship-specific resources for students, preceptors, and instructors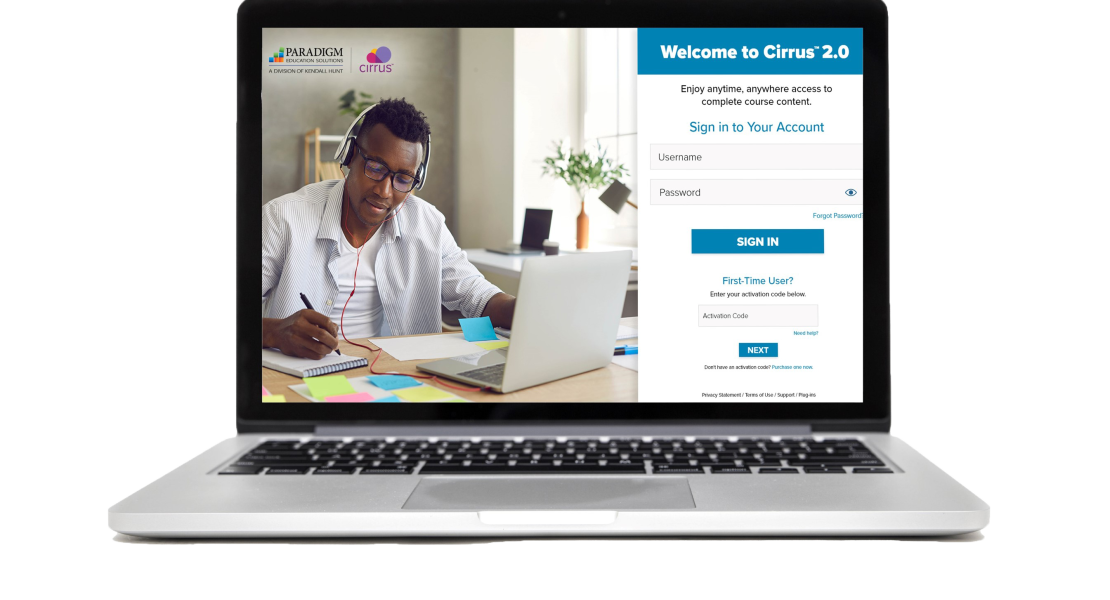 Cirrus™ 2.0 for Career Readiness & Externships
Career Readiness & Externships, powered by the Cirrus platform, integrates seamlessly with Blackboard, Canvas, D2L, and Moodle.
To strengthen student understanding, Cirrus provides interactive, independent learning experiences, including:
self-assessment quizzes and evaluation opportunities
critical-thinking, application, and research activities
New Watch and Learn Lessons include video and text to help students comprehend concepts or develop skills. Course content is delivered in a series of scheduled assignments that report to a grade book, thus tracking student progress and achievement.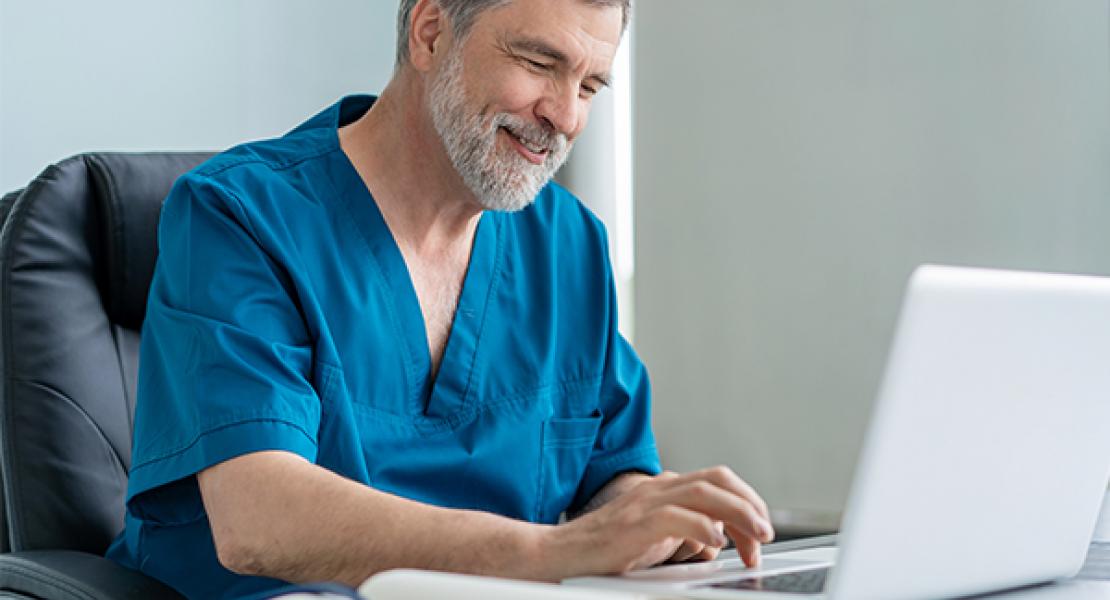 Instructor Resources in Cirrus
Utilize our free instructor resources that include:
course-planning and delivery suggestions
syllabus models
teaching hints and activities
instructor rubrics
handouts
and more!