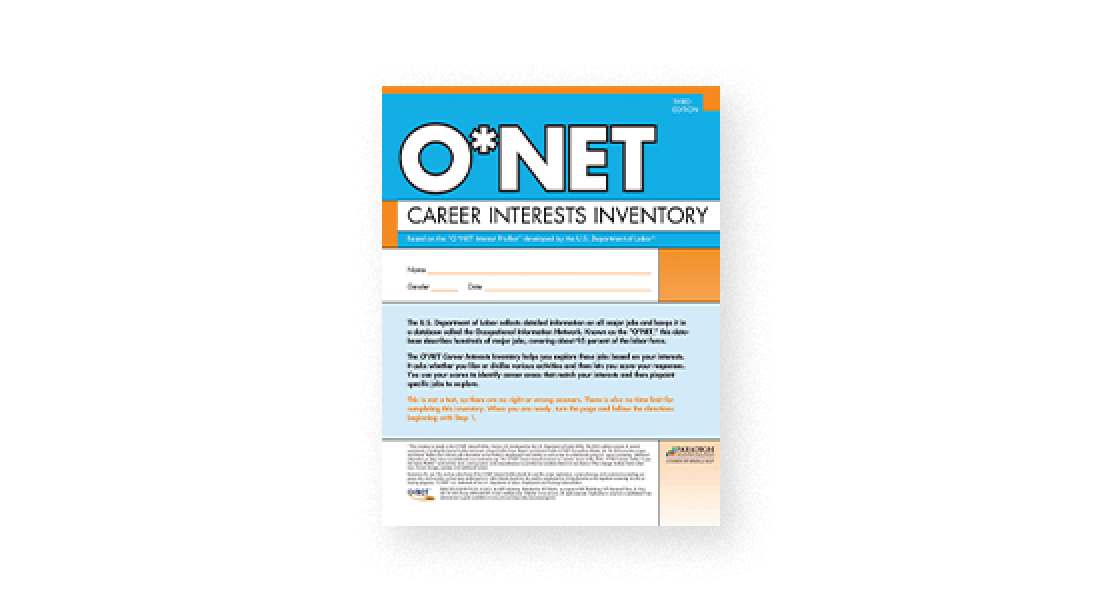 About the Inventory
Based on the O*NET Interest Profiler developed by the U.S. Department of Labor
© 2012
This best-selling inventory helps individuals match their interests to O*NET job titles. In just 30 minutes, test takers respond to 180 work activity statements, uncover their top RIASEC interest areas, and review an extensive list of related O*NET occupations categorized by required preparation (the U.S. Department of Labor's five "job zones").
In-depth suggestions for further research help individuals explore career options. A job information worksheet gives guidance for evaluating occupations.
Order now
|
Request a sample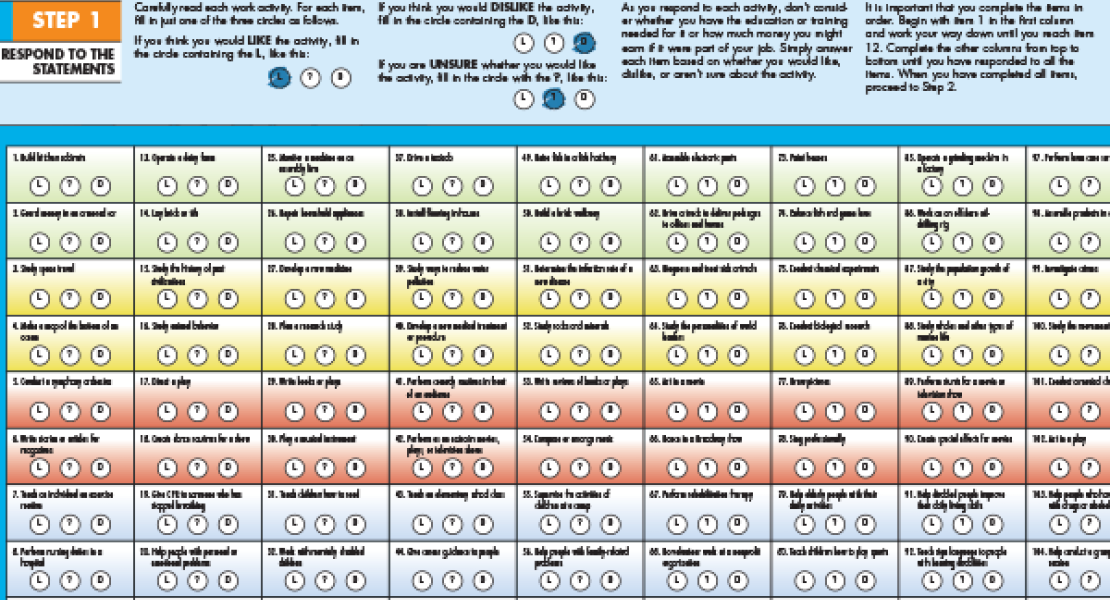 Key Features and Benefits
Makes an ideal starting point for anyone engaging in career exploration.
Aligns job titles with the latest O*NET taxonomy.
Is self-scoring, self-interpreting, and based on decades of research.
Can be given to groups or individuals.
Available in print or online.
Includes a free Administrator's Guide.
Efficacy
In a survey of 526 individuals who completed this inventory online:
86% felt more informed about the occupations that may be a good fit for their interests.
83% said the inventory was easy to complete.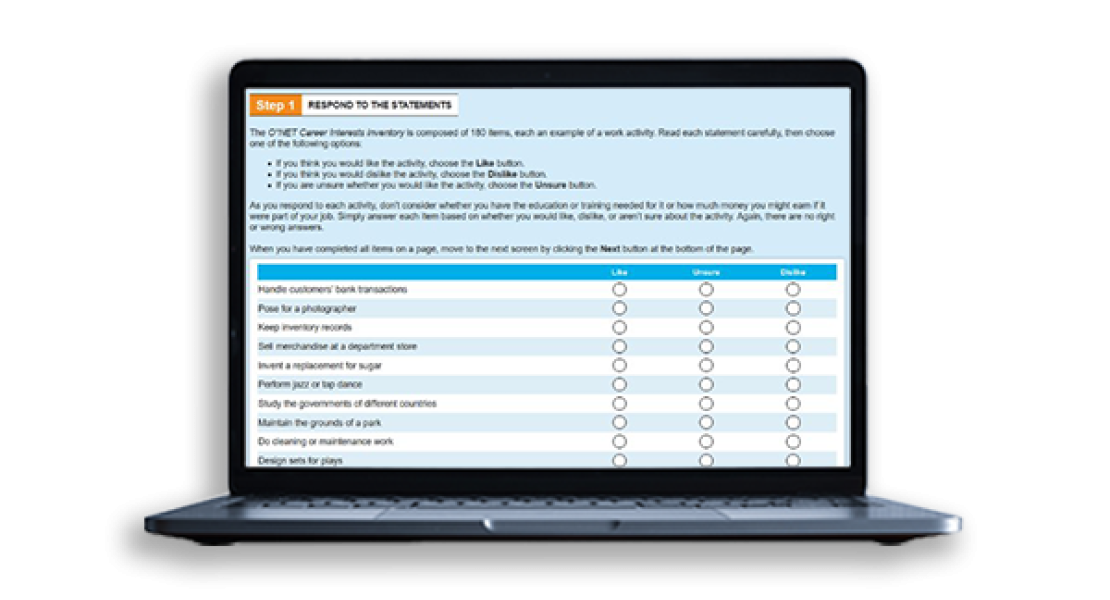 Administer the Inventory in Print or Online
Select the format that works best for your clients' or students' needs. The print version is ideal for in-person meetings and workshops and can be a helpful reference tool during one-on-one discussions.
The online version offers automated scoring and allows individuals to complete the inventory at home at their convenience. Results are immediately saved and provided to administrators. This option is ideal for serving or advising individuals who are unable to meet face-to-face.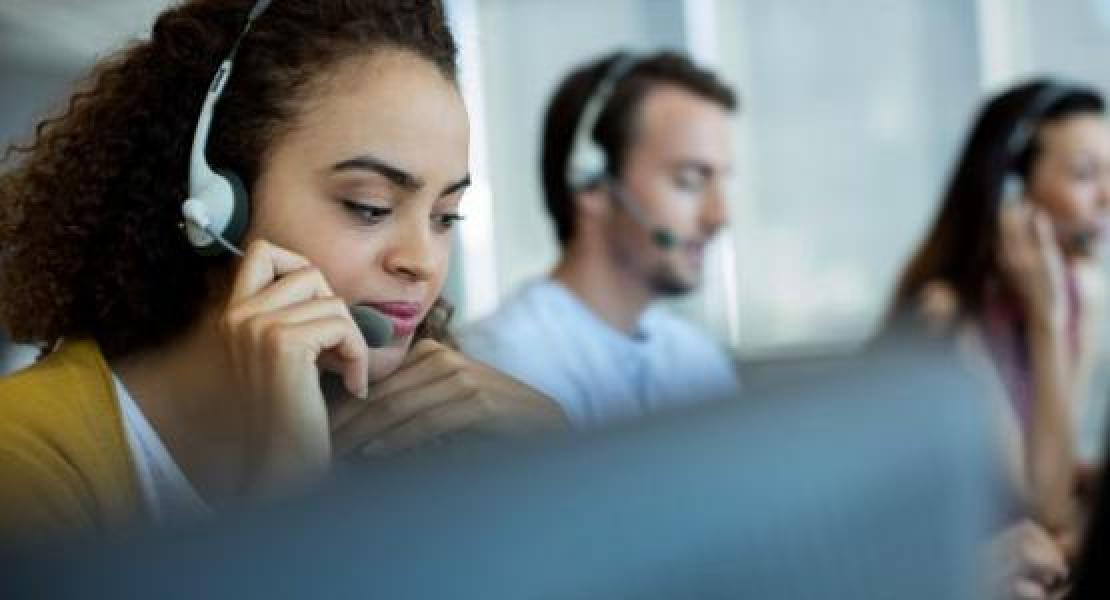 Request a sample or quote
Interested in using this inventory in your program or curriculum? Connect with your regional Paradigm contact for more information.