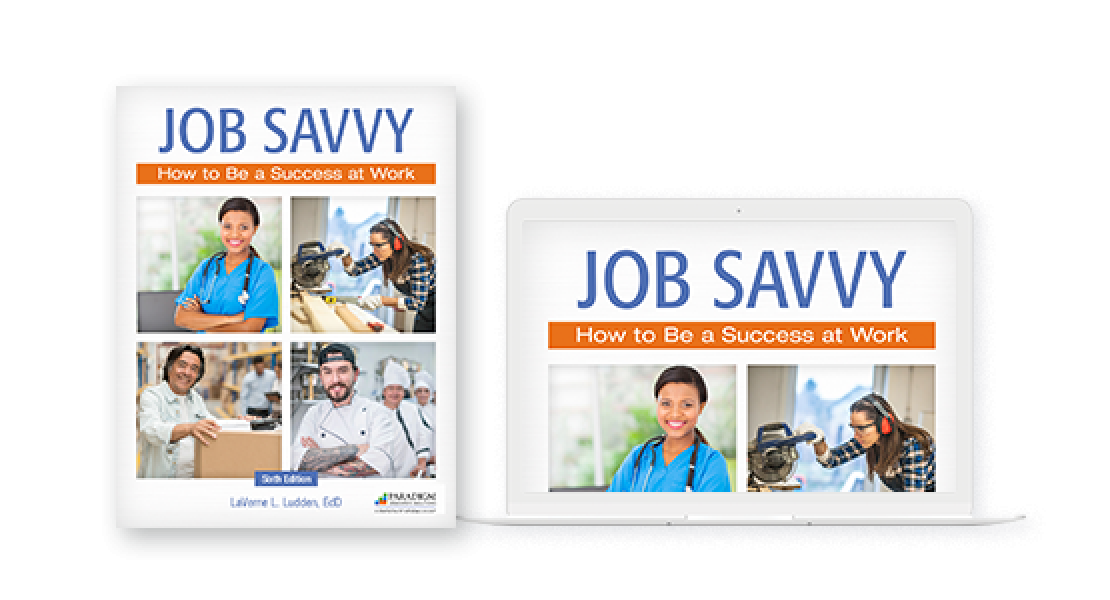 About the Workbook
Author: LaVerne L. Ludden, EdD
© 2019  |  240 pages
This best-selling workbook helps individuals develop the essential skills needed to keep their jobs and advance their careers. Based on research into what employers need and value in employees, Job Savvy helps individuals develop job survival skills, increase productivity, and improve job satisfaction and success.
The workbook's numerous activities help individuals understand how to be ready for the workplace and improve their basic job skills. The narrative is easy to read; informative; and features several examples, checklists, worksheets, and summaries.
Individuals will learn about employers' expectations on:
Punctuality and attendance
Dressing and grooming
First impressions
Supervisor, co-worker, and customer relationships
Problem solving
Ethics
Workplace communication
Technology and trends in the workplace
Performance reviews
Promotions
And more
Order Now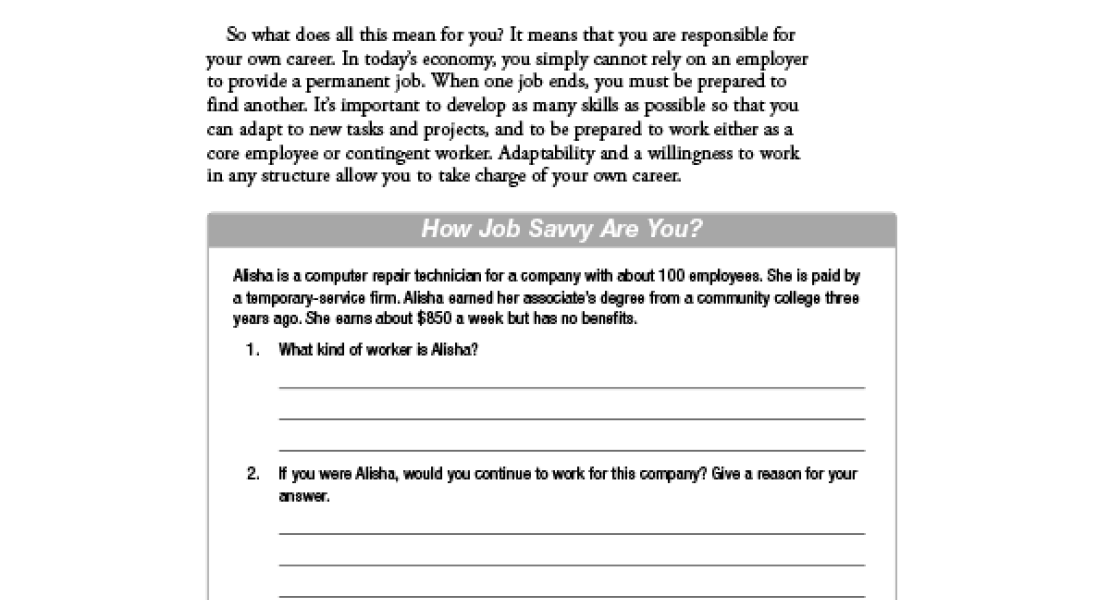 Key Features
Available as a print workbook or eBook.
Aligns to National Association of Colleges and Employers (NACE) Professional Standards for College & University Career Services and Secretary's Commission on Achieving Skills (SCANs) national standards.
Includes Instructor eResources that provide educators and professionals with activities, lesson plans, discussion topics, quizzes and answer keys, and more.
Discusses the latest research into what employers need and value in employees.
Includes updated and expanded coverage on social expectations for diversity, dress, grooming, and communication styles.
Provides more information on technology, computer concepts, and applications in easy-to-understand, everyday language.
Offers new, real-life examples and case studies to help readers build job survival skills, increase productivity, improve job satisfaction, and experience career success.
Delivers new tools to readers via the eBook, including a glossary, infographics, topical videos, and chapter video presentations to reinforce understanding of topics.
Features new and updated examples, checklists, worksheets, tables, and summaries.
Adds new educational games within the workbook.
Provides new activities to the margins of the workbook to give individuals hands-on practice with today's critical workplace concepts and skills. Content includes journal activities, group activities, discussion activities, and case studies.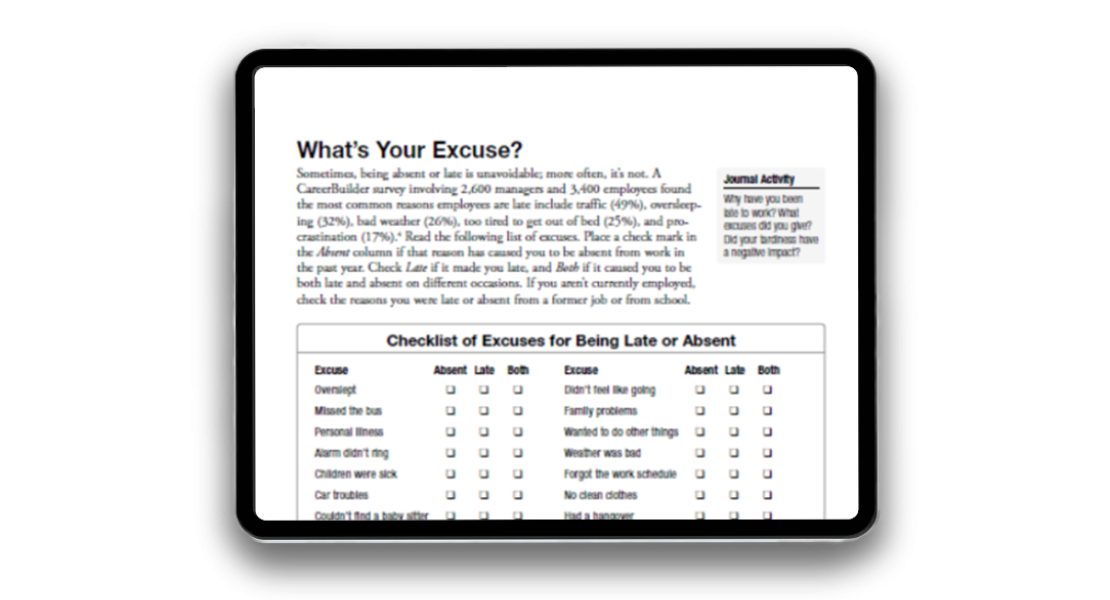 Workbook Contents
Chapter 1: Your Employment Relationship
Chapter 2: Avoiding the New-Job Blues
Chapter 3: Making a Good Impression
Chapter 4: Being There… On Time!
Chapter 5: Communicating in the Workplace
Chapter 6: Learning—What It's All About
Chapter 7: Knowing Yourself
Chapter 8: Getting Along with Your Supervisor
Chapter 9: Getting Along with Your Co-Workers
Chapter 10: Meeting the Customer's Expectations
Chapter 11: Problem-Solving Skills
Chapter 12: Doing the Right Thing
Chapter 13: Getting Ahead on the Job
Request More Information or a Quote
Interested in using this inventory in your program or curriculum? Connect with your regional Paradigm contact for more information.