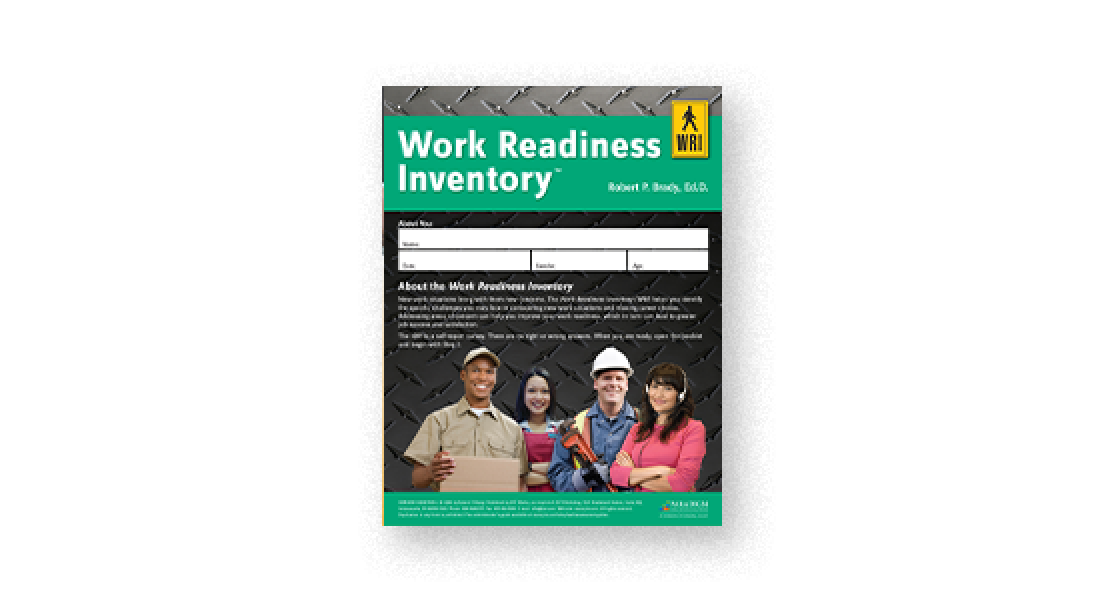 About the Assessment
© 2010
Employers want to hire individuals who are work ready. Yet, according to surveys, employers often report that applicants and new hires are not work ready.
Identifying areas of concern is often the first step in helping an individual become work ready. The Work Readiness Inventory (WRI) helps individuals recognize and address the demands of the workplace by identifying their readiness concerns or areas of weakness.
This 36-item self-report identifies levels of concern in six areas crucial to work readiness:
Responsibility
Flexibility
Skills
Communication
Self-view
Health and safety
Order Now
|
Request a sample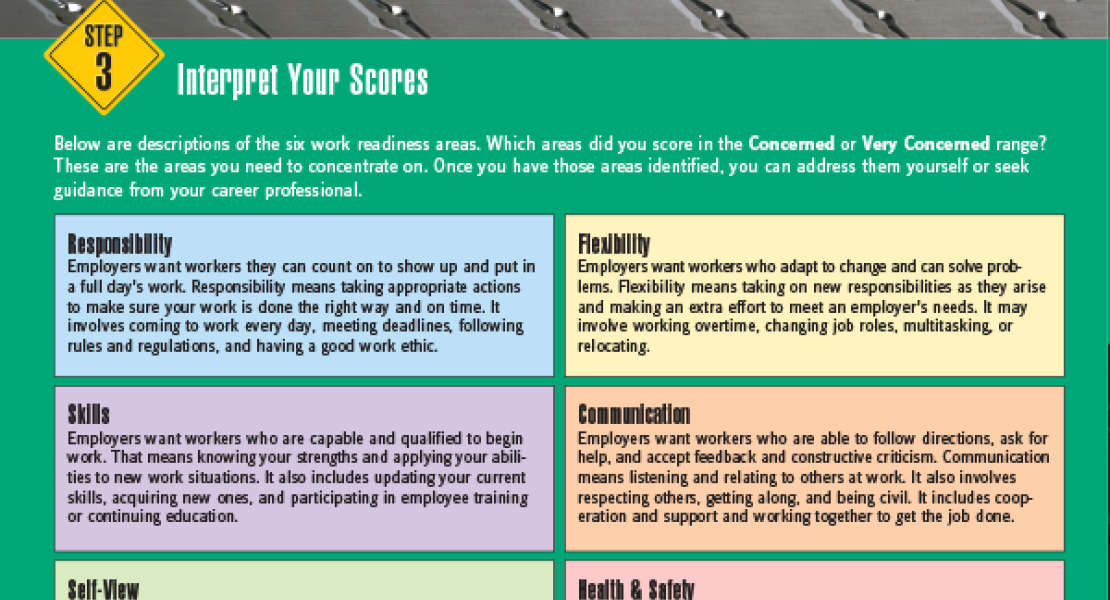 Key Features and Benefits
Works well as an intake assessment or as a pre-test/post-test to help coaches, counselors, and administrators quickly assess an individual's overall work readiness and identify those barriers and concerns requiring additional training and attention.
Includes a worksheet for improving one's work readiness.
Takes about 15 minutes to complete and score.
Assists in the career-planning and decision-making process, leading to more informed choices.
Can be given to groups or individuals.
Available in print or online.
Includes a free Administrator's Guide.
Efficacy
In a survey of 518 individuals who completed this assessment online:
92% felt more informed about the challenges they may face in new work situations and making career choices.
94% said the assessment was easy to complete.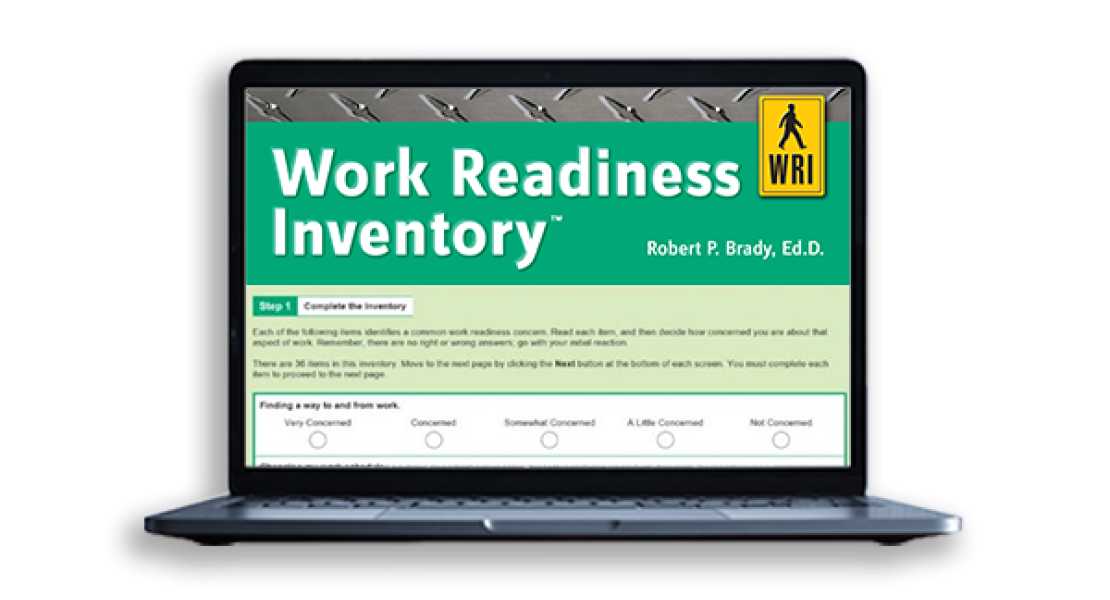 Administer the Assessment in Print or Online
Select the format that works best for your clients' or students' needs. The print version is ideal for in-person meetings and workshops and can be a helpful reference tool during one-on-one discussions.
The online version offers automated scoring and allows individuals to complete the assessment at home at their convenience. Results are immediately saved and provided to administrators. This option is ideal for serving or advising individuals who are unable to meet face-to-face.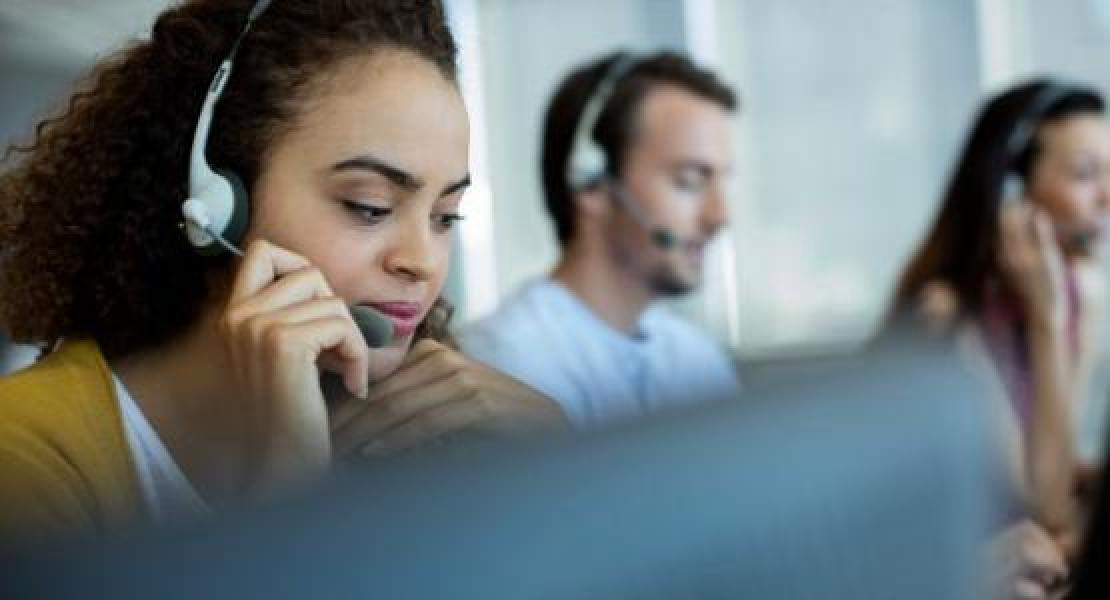 Request a sample or quote
Interested in using this inventory in your program or curriculum? Connect with your regional Paradigm contact for more information.