About the Assessment
Author: John J. Liptak, EdD
© 2016
Dealing with a job loss is difficult, and each individual's reaction to unemployment is unique.
With the Re-Employment Success Inventory, individuals can identify how they are effectively coping with unemployment and how they are not. They will also develop skills and strategies for quickly re-entering the workforce.
The assessment features five steps:
Step one: Respond to 50 statements.
Step two: Score responses.
Step three: Profile scores in five unemployment coping categories.
Step four: Reflect on ways to more effectively deal with unemployment.
Step five: Create a re-employment success plan.
Order now
|
Request a sample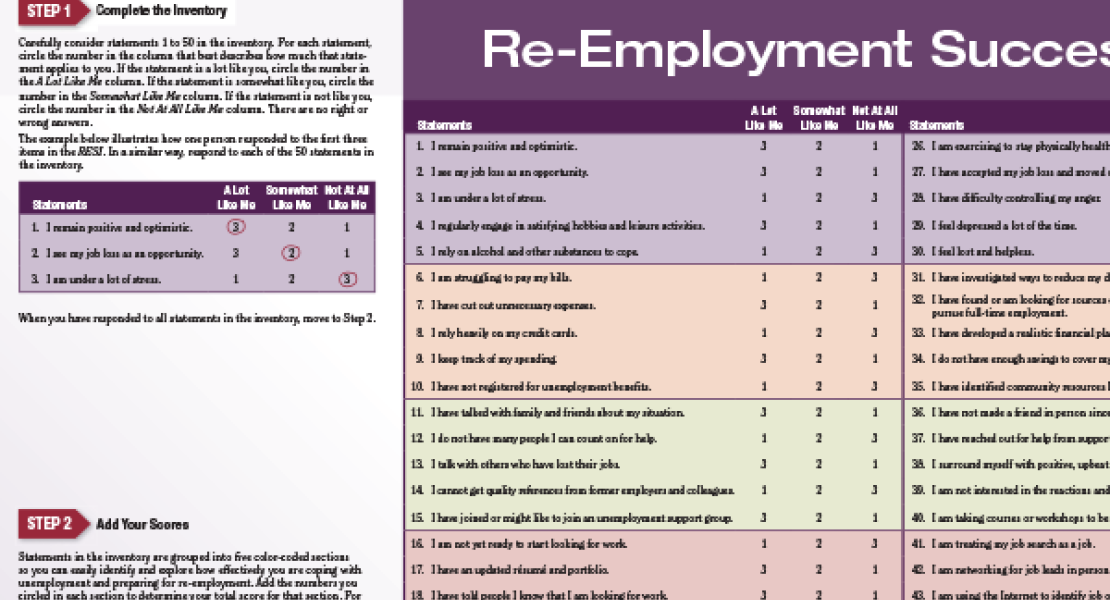 Key Features and Benefits
Addresses five major stress-related areas of unemployment: money management, stress management, social support, job search, and career plan.
Takes an average of 20 minutes to complete.
Available in print or online.
Includes a free Administrator's Guide.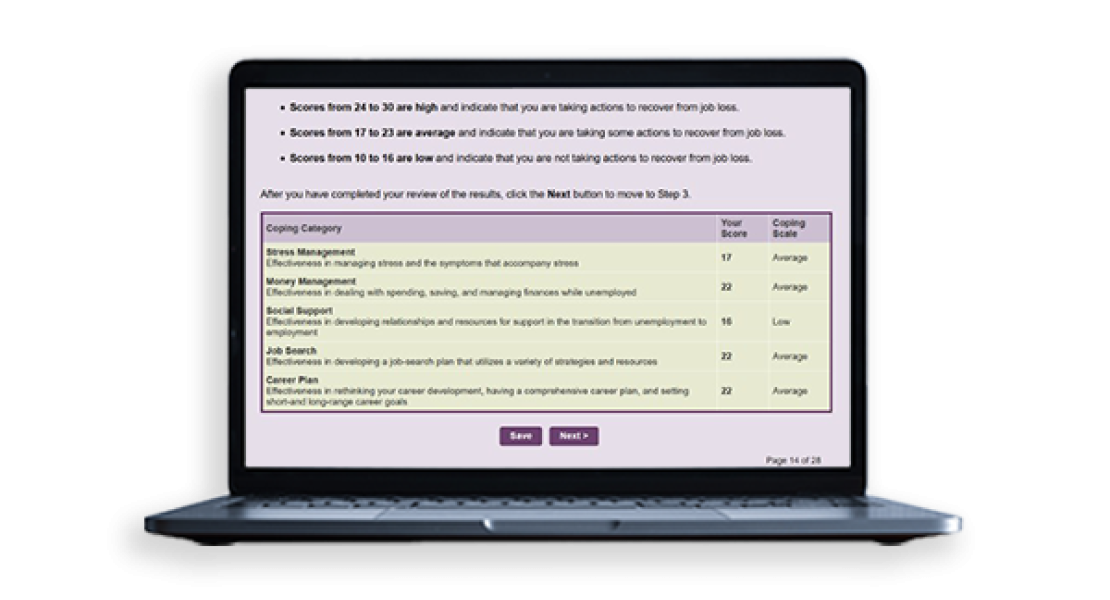 Administer the Assessment in Print or Online
Select the format that works best for your clients' or students' needs. The print version is ideal for in-person meetings and workshops and can be a helpful reference tool during one-on-one discussions.
The online version offers automated scoring and allows individuals to complete the assessment at home at their convenience. Results are immediately saved and provided to administrators. This option is ideal for serving or advising individuals who are unable to meet face-to-face.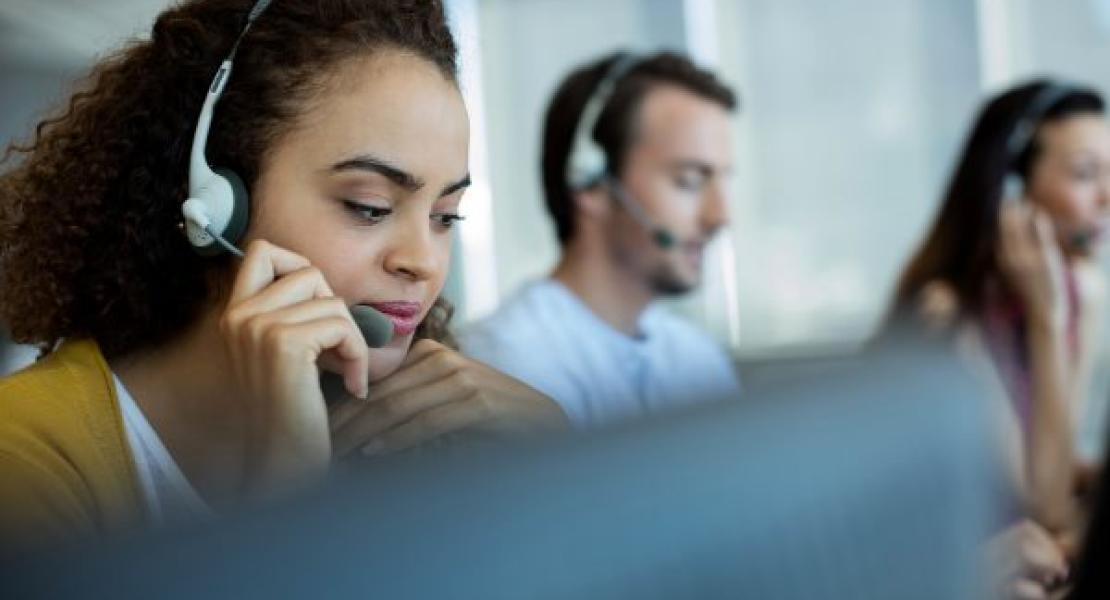 Request More Information or a Quote
Interested in using this assessment in your program or curriculum? Contact your account manager for more information.