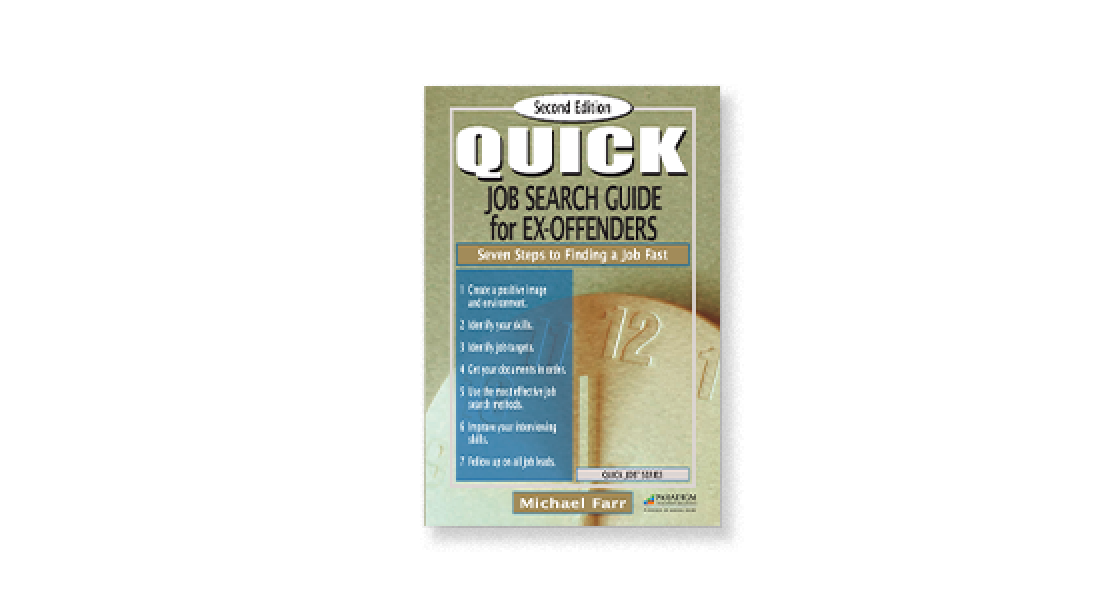 About the Booklet
Author: Michael Farr and Maurice Stevens
© 2015 | 68 pages
According to the U.S. Department of Justice, more than two-thirds of released offenders are rearrested within three years. Studies have shown that one of the top factors in preventing recidivism is steady employment. Yet many individuals transitioning out of incarceration lack the fundamental tools and information they need to conduct a successful job search.
Quick Job Search for Ex-Offenders provides offenders with job search guidance that speaks directly to their concerns, barriers, and goals. Ex-offenders gain skills and knowledge in the seven key stages of the job search:
Step 1: Create a Positive Image and Environment
Step 2: Identify Your Skills
Step 3: Identify Job Targets
Step 4: Get Your Documents in Order
Step 5: Use the Two Most Effective Job Search Methods
Step 6: Dramatically Improve Your Interviewing Skills
Step 7: Follow Up on All Job Leads
Order now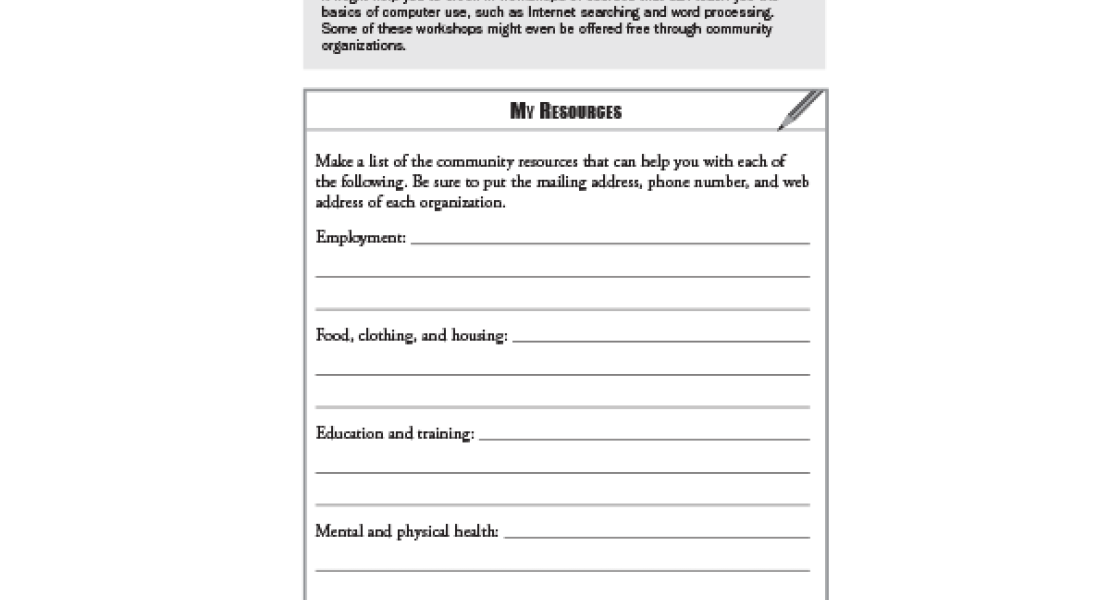 Key Features and Benefits
Addresses many issues that individuals coming out of incarceration face, including:
Meeting basic needs.
Establishing a support network.
Identifying and emphasizing transferable skills.
Setting realistic occupational goals (within legal and educational restrictions) and taking the "long view" on career management.
Addressing their incarceration in resumes, cover letters, job applications, and interviews.
Providing evidence of rehabilitation.
Taking advantage of federal hiring initiatives.
Works well with the Offender Reintegration Scale assessment.
Available as a print booklet or as an eBook.
Includes a free Administrator's Guide.
Request More Information or a Quote
Interested in using this booklet in your program or curriculum? Connect with your regional Paradigm contact for more information.