About the Courseware
Copyright: 2020
Author: Denise Seguin, Fanshawe College
The structure and content of Microsoft Outlook 365, 2019 Edition, offers an interactive, read-and-do approach to learning to manage four main Outlook components: Email, Calendar, People, and Tasks.
The ability to organize and manage information related to personal and professional activities is essential in today's fast-paced world. This courseware helps students build information management skills along with confidence using Outlook, and review and assessment activities at the end of each chapter ensure they master the chapter topics.
Complete course content is delivered in the Cirrus learning environment through a series of scheduled assignments that report to a grade book to track student progress and achievements.
Table of Contents
Chapter 1: Communicating with Email
Chapter 2: Managing and Archiving Email Messages
Chapter 3: Using Calendar for Scheduling
Chapter 4: Managing Contacts and Creating Tasks
Order Today
About Cirrus
Cirrus seamlessly delivers complete course content in a cloud-based learning environment that puts students on the fast-track to success.
With Cirrus, students can access their complete course content anytime, anywhere. Cirrus is platform independent, ensuring that students get the same learning experience whether they are using PCs, Macs, or Chromebook computers.
Cirrus provides Microsoft Outlook 365, 2019 Edition, content in a series of scheduled assignments that report to a grade book to track student progress and achievement. Assignments are grouped in modules, providing many options for customizing instruction.
Course Features
Watch and Learn Lessons include video and text content explaining how to perform the chapter activities, and a short quiz that allows students to check their understanding of the content.
Activities allow students to apply the skills being taught with special notes, clearly numbered activity steps, and large screen visuals.
Check Your Work images allow students to see what their completed activity should look like.
Interactive tutorials guide students through the steps in a skill and allow students to practice on their own with optional help.
Outlook.com feature boxes detail how to complete activities in the online version of Outlook and include images that showcase differences from the desktop software.
Tips provide additional information on specific topics.
The Chapter Summary reviews essential chapter content.
Entries in the Commands Review identify key Outlook features and their associated buttons, button locations, and keyboard shortcuts.
Quick Steps present essential steps for completing each task for easy reference when students need a reminder or study tool.
The Knowledge Check completion activities test students' recall of key points about Outlook tools and features. Student work completing these activities is reported automatically to the grade book.
The Skills Assessments provide directions for completing tasks but do not tell students how to perform every step. If students can complete these assessments successfully, then they have mastered the chapter content.
Margin icons identify assessments that go beyond the skills taught in the chapter. The light bulb icon indicates an assessment in which students will use the Help feature to explore a topic. The internet research icon indicates an assessment that requires web research.
A multiple-choice Final Exam assesses understanding of key commands and concepts presented in the course.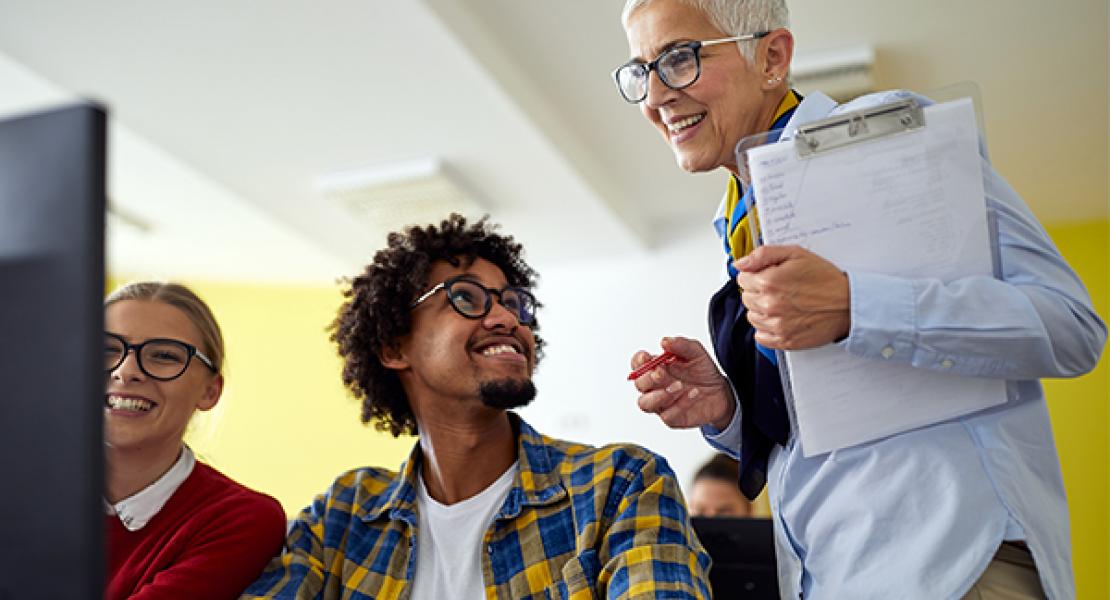 Instructor Resources
Cirrus tracks students' step-by-step interactions, giving instructors visibility into students' progress and missteps. In addition to these Cirrus-specific tools, other instructor materials are available. Accessed through Cirrus and visible only to instructors, the Instructor eResources include the following support:
Planning resources, such as lesson blueprints with teaching hints and a sample syllabus
Delivery resources, such as discussion questions
Assessment resources, such as grading rubrics; model answers; a grading sheet; chapter-based quiz banks and a final exam in RTF format; and a capstone project complete with instructions, model answers, and a grading rubric