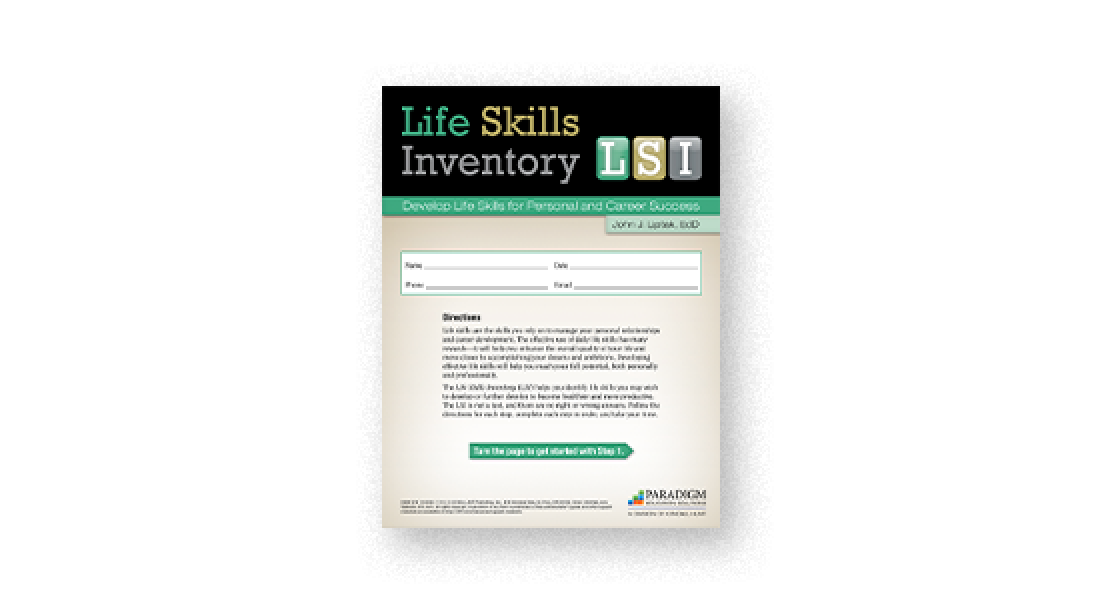 About the Assessment
Authors: John Liptak, EdD
© 2017
Life skills are the skills individuals rely on to manage their personal relationships and career development. The effective use of daily life skills can help individuals live a better quality of life, accomplish their dreams and ambitions, and live to their full capacity.
This assessment helps individuals identify life skills they may need to develop to become healthier and more productive and provides a wealth of suggestions for improving these skills. The assessment addresses:
communication
stress management
anger management
money management
time management
career development
Order now
|
Request a Free Sample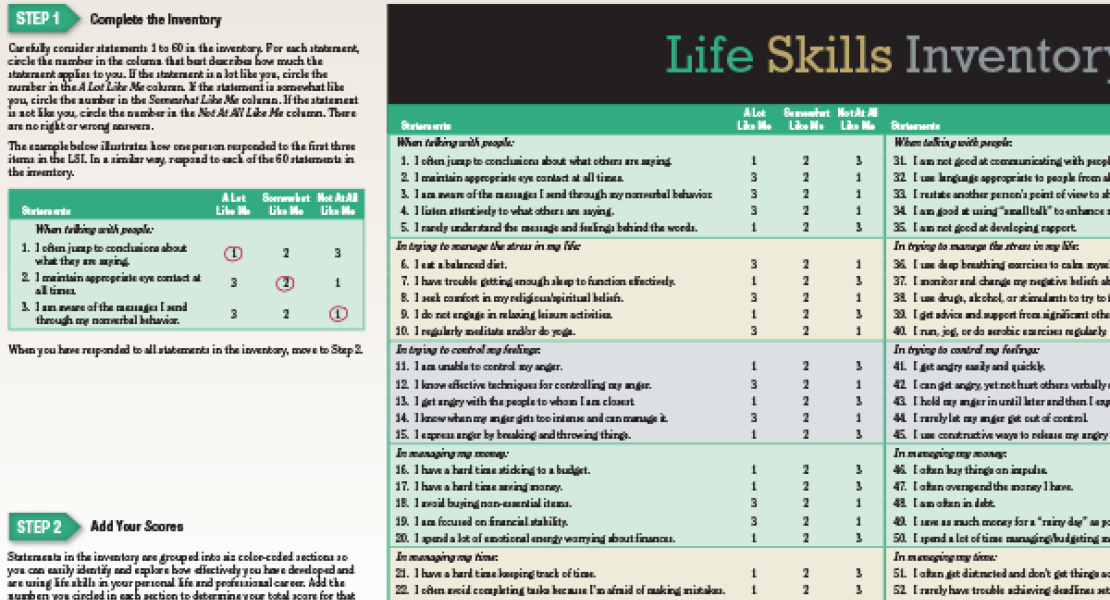 Key Features and Benefits
Efficacy
In a survey of 1,022 individuals who completed this assessment online:
88% said they felt more informed about which life skills can help them become healthier and more productive.
90% said they felt more informed about which life skills they need to develop or improve.
83% said the assessment was easy to complete.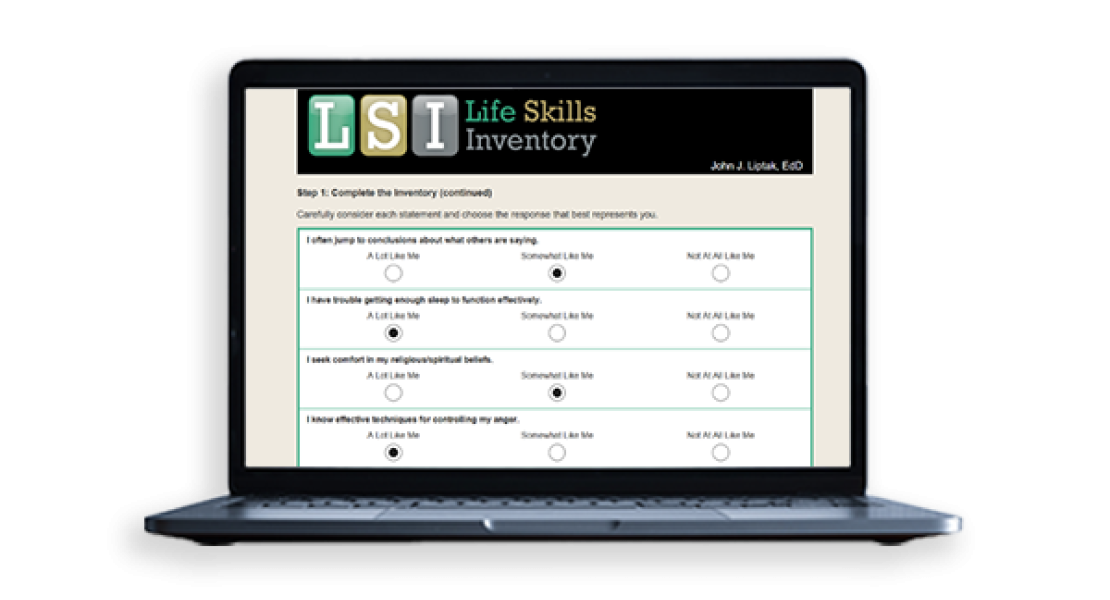 Administer the assessment in print or online
Select the format that works best for your clients' or students' needs. The print version is ideal for in-person meetings and workshops and can be a helpful reference tool during one-on-one discussions.
The online version offers automated scoring and allows individuals to complete the assessment at home at their convenience. Results are immediately saved and provided to administrators. This option is ideal for serving or advising individuals who are unable to meet face-to-face.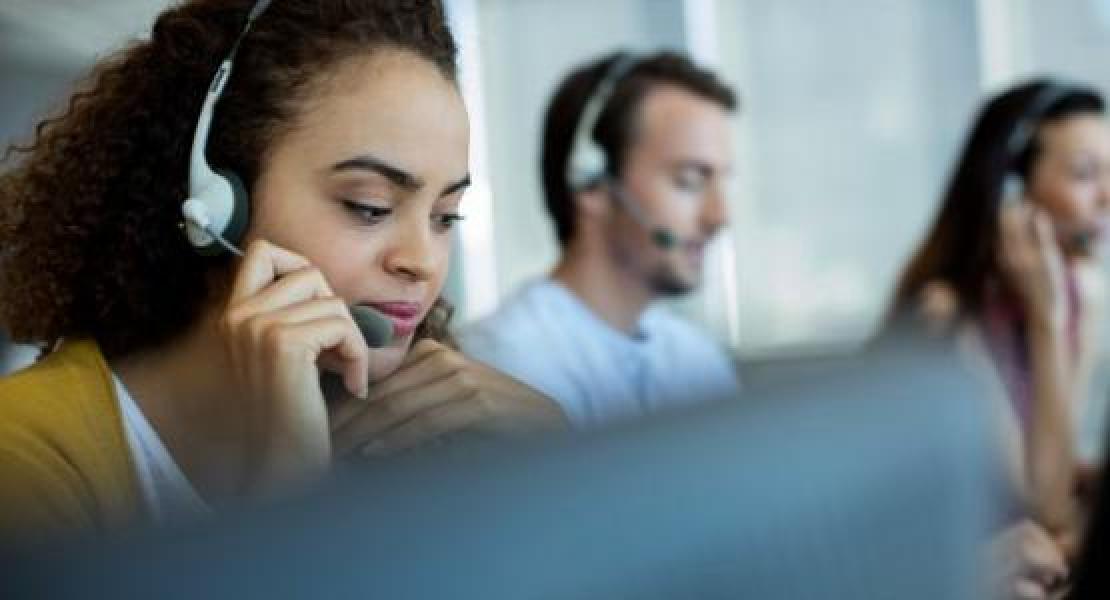 Request a sample or quote
Interested in using this inventory in your program or curriculum? Connect with your regional Paradigm contact for more information.