About the Assessment
Author: John J. Liptak, EdD
© 2015
When it comes to finding a job, attitude is everything. Most job coaches and counselors would agree that a person's mindset and motivation when looking for a job are the keys to finding one quickly. The Job Search Attitude Inventory (JSAI) helps individuals identify their attitudes about looking for a job and then offers suggestions for becoming more active and self-directed in the job search.
The JSAI asks job seekers whether they agree or disagree with 40 statements about the job search process. Users then profile their scores in five categories:
Luck vs. Planning
Uninvolved vs. Involved
Help from others vs. Self-help
Passive vs. Active
Optimistic vs. Pessimistic
Order now
|
Request a Sample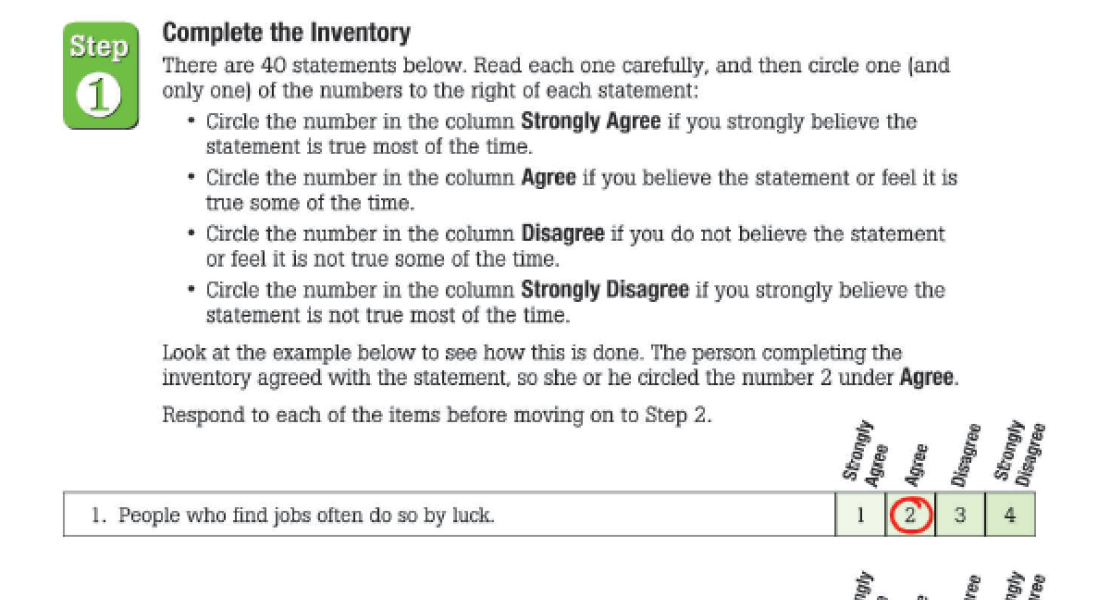 Key Features and Benefits
Helps individuals identify mental and attitudinal barriers that might be keeping them from finding work.
Identifies strategies to help individuals improve their attitudes and re-energize their job searches.
Serves as an ideal complement to most of JIST's job search books, workbooks, and videos.
Available in print or online.
Includes a free Administrator's Guide.
Efficacy
In a survey of 210 individuals who completed this assessment online:
96% said they better understand how to develop and maintain a positive attitude during the job search process.
90% said the assessment was easy to complete.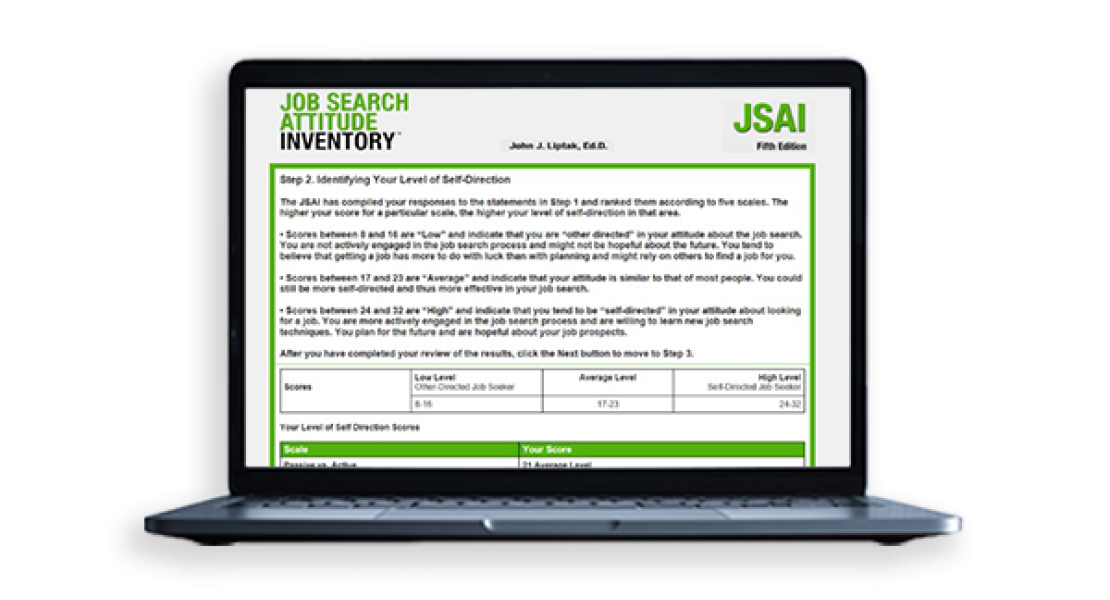 Administer the Assessment in Print or Online
Select the format that works best for your clients' or students' needs. The print version is ideal for in-person meetings and workshops and can be a helpful reference tool during one-on-one discussions.
The online version offers automated scoring and allows individuals to complete the assessment at home at their convenience. Results are immediately saved and provided to administrators. This option is ideal for serving or advising individuals who are unable to meet face-to-face.