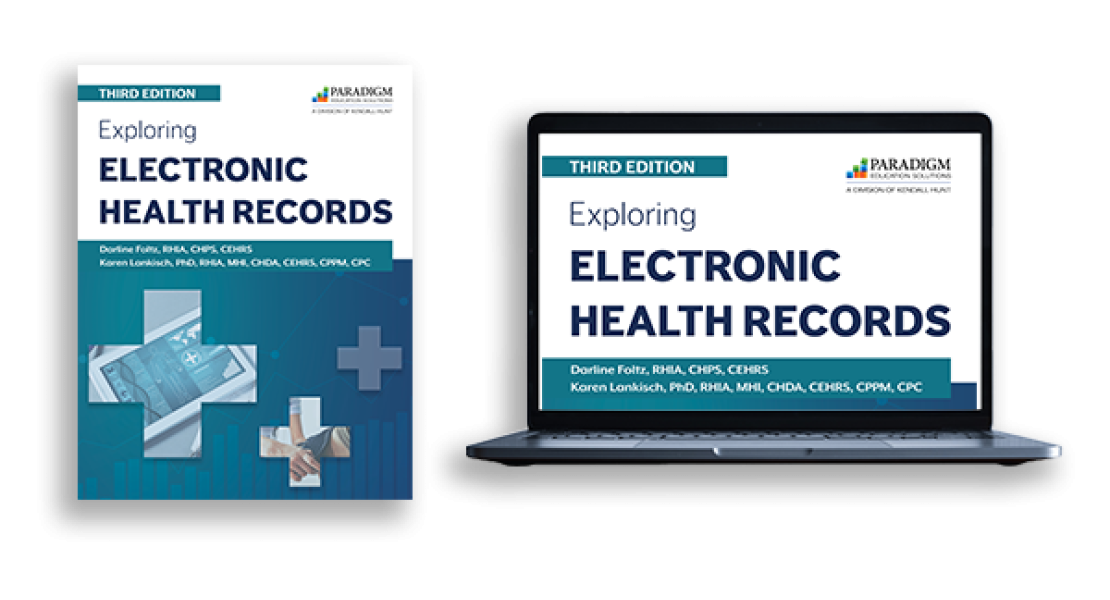 About the Courseware
Using electronic health records effectively and efficiently is critical to patient care and safety. Yet many students are missing these skills when they enter health professions due to inadequate training and a lack of hands-on learning experiences.
Exploring Electronic Health Records has been updated and enhanced to provide the instruction and practice students need to build in-demand EHR skills. The courseware includes access to the EHR Navigator application which replicates professional practice and prepares students to use EHRs within inpatient, outpatient, and long-term care settings.
Providing realistic learning experiences and unlimited practice, the EHR Navigator equips students with the skills and confidence needed to hit the ground running.
Copyright: 2022
Authors: Darline Foltz, RHIA, CHPS, CEHRS; and Karen Lankisch, PhD, RHIA, MHI, CHDA, CEHRS, CPPM, CPC
Chapter 1: Overview of Electronic Health Records
Chapter 2: Content of the Health Record
Chapter 3: Introduction to Electronic Health Record Software
Chapter 4: Managing the Electronic Health Record
Chapter 5: Scheduling and Patient Management
Chapter 6: Privacy, Security, and Legal Aspects of the EHR
Chapter 7: Clinical Documentation
Chapter 8: Electronic Health Records for Nursing
Chapter 9: Diagnostic and Procedural Coding
Chapter 10: Managing Insurance, Billing, and Reimbursement
Chapter 11: Data Management
Chapter 12: Data Analytics (New!)
Chapter 13: Clinical Decision Support Systems and Quality Improvement
Chapter 14: eHealth and Population Health (New!)
Request More Information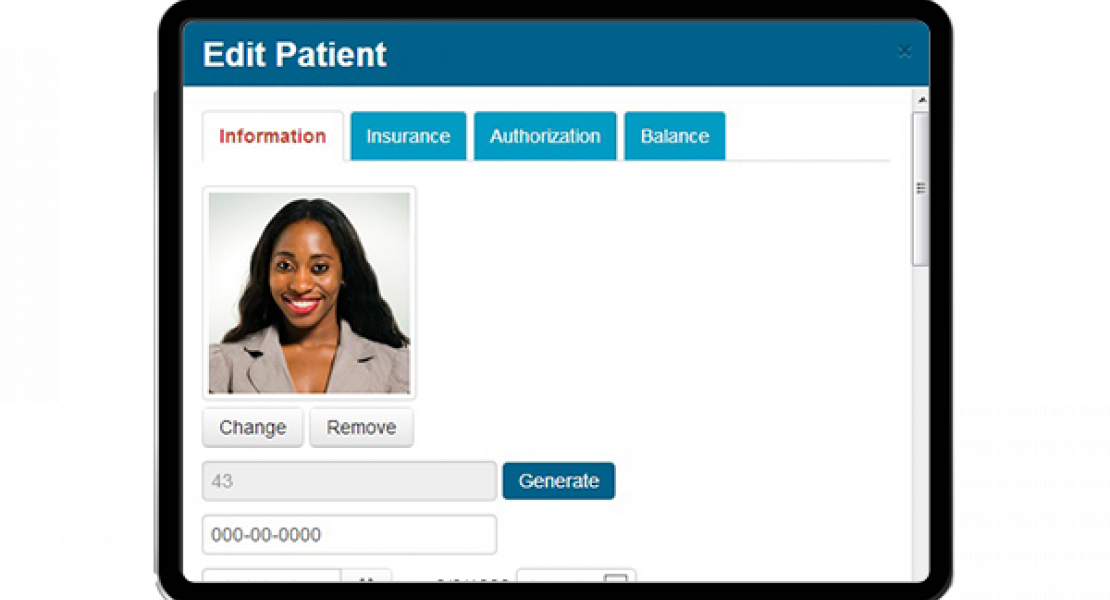 Key Features of the Student Textbook
Teaches students about EHRs across a variety of delivery systems, making it ideal for students in all health careers programs.
Provides information about data analytics, health insurance, billing, reimbursement, and telehealth—topics of increased importance in healthcare education.
Includes coverage of professionalism, essential skills, and job impact.
Provides comprehensive information and instruction to prepare students for certification exams and future careers.
A new chapter 12 and activities related to data analytics
A new chapter 14 on eHealth and population health
Updates related to policy and industry standards (e.g., 21st Century Cures Act and its Final Rule)
Coverage of software and hardware advancements, plus technology related to virtual healthcare services
The previous edition's nursing supplement is now integrated into the student textbook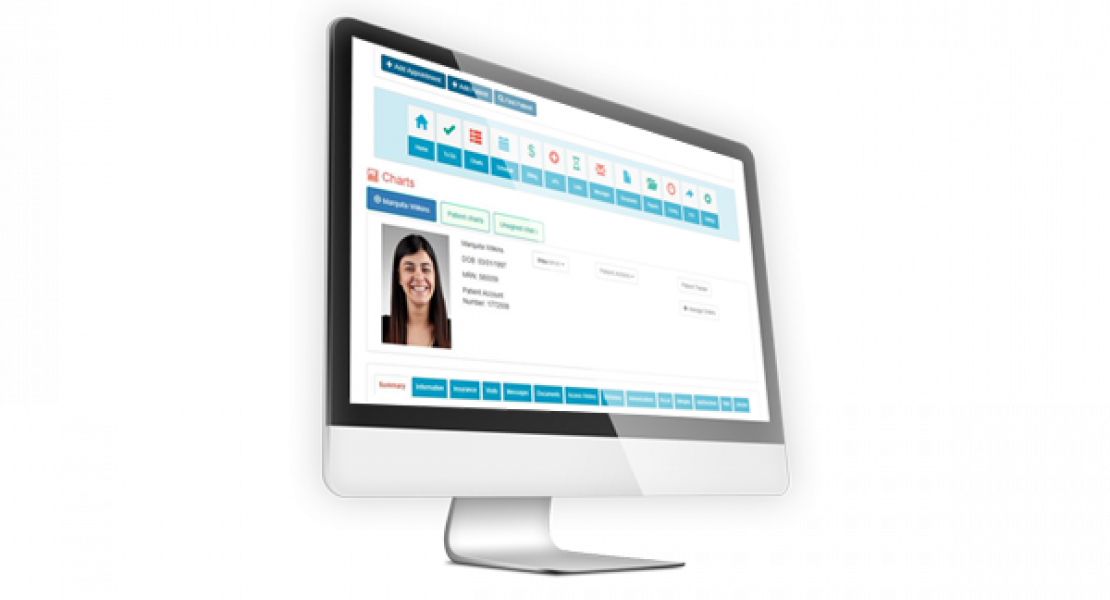 About the EHR Navigator
Powered by Paradigm's Cirrus™ 2.0 platform, the EHR Navigator application provides students with experience in all areas of EHRs, including adding and scheduling patient appointments, adding clinical data to patient charts, coding, medical billing, and e-prescribing.
Key Features
Modeled on real-world EHR software, tutorials and assessments equip students with transferable skills they can use in any EHR system and setting.
Content delivery through a cloud-based learning environment empowers students and instructors to access the EHR Navigator quickly and easily without any installations.
Exceptional technical support and onboarding preparation to ensure course technology is implemented seamlessly.
Grouped tutorials and assessments at the end of every chapter module ease student navigation.
Seamless integration with Canvas, Blackboard, D2L, and Moodle for educators who prefer to use their own learning management system.
In the EHR Navigator, the following modules expand the discussion and understanding of data analytics. Each report is accompanied by a case study that prompts students to synthesize data and create a plan to address opportunities for improving health outcomes. All reports can be downloaded and opened in Microsoft Excel to further analyze the data.
Smoking Cessation—Study the prevalence of smoking in the community, sort and filter the report by age, gender, and smoking level (frequency).
 
Immunization Rates—Review the immunization records for patients, discover the reasons why some patients declined their immunizations, and use the data to develop a strategy for educating the community on the importance of vaccines.
 
Hospital Readmissions—Search for readmissions related to heart failure and review the known chronic conditions, current medications, discharge disposition, and length of stay.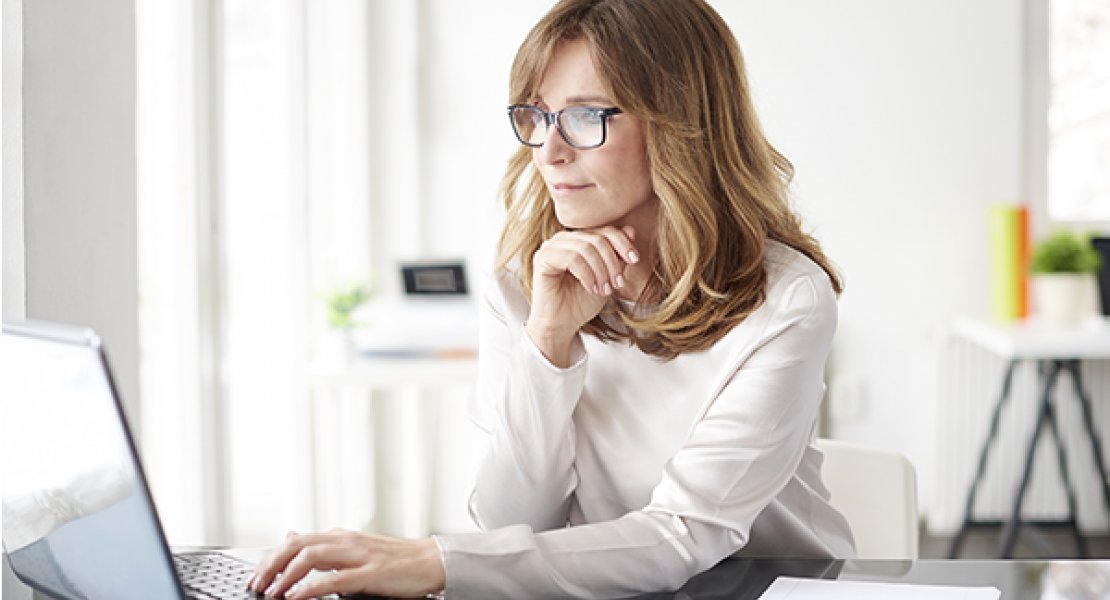 Request a Demo
Interested in using Exploring Electronic Health Records and the EHR Navigator in your course? Connect with our team today to request more information.
Our team will work with you to provide access to the courseware, training on the EHR Navigator, and a timeline and plan for implementation. We're here to ensure your adoption is smooth and seamless and that you and your students are set up for success!
Request a Demo