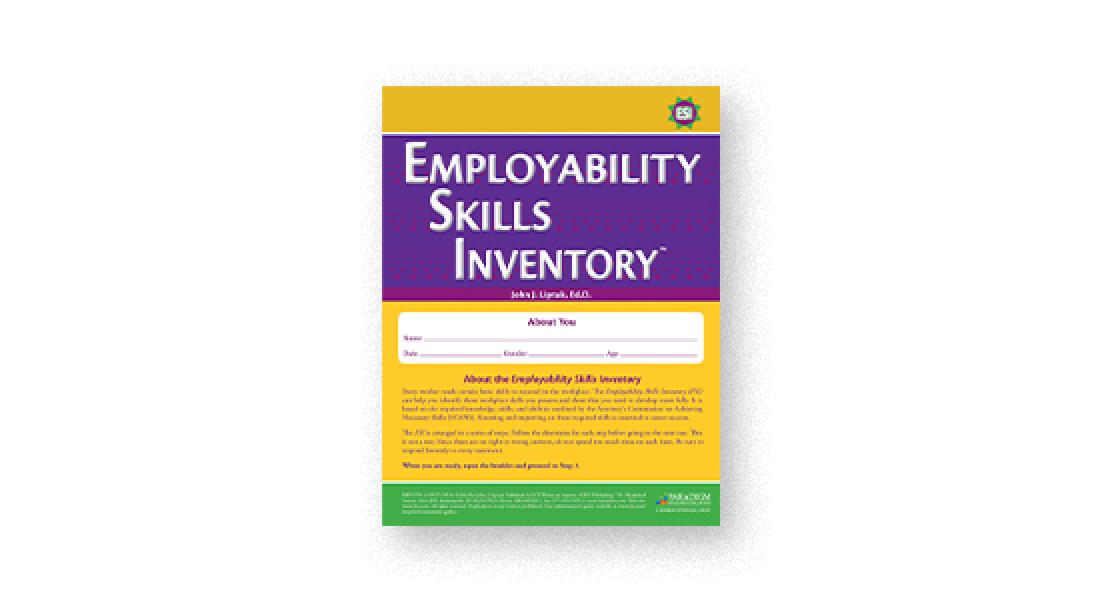 About the Assessment
Author: John J. Liptak, EdD
© 2010
Every worker needs certain basic skills to succeed in the workplace. The Employability Skills Inventory (ESI) helps individuals identify the workplace skills they possess and those that they need to develop more fully.
This assessment is based on the required knowledge, skills, and abilities outlined by the Secretary's Commission on Achieving Necessary Skills (SCANS) from the US Department of Labor. Knowing and improving on these skills is essential to career success.
The ESI feeds into the following scales:
Basic skills
Thinking skills
Personal qualities
Resource management
Information skills
Interpersonal skills
Systems management
Technology use
Order now
|
Request a sample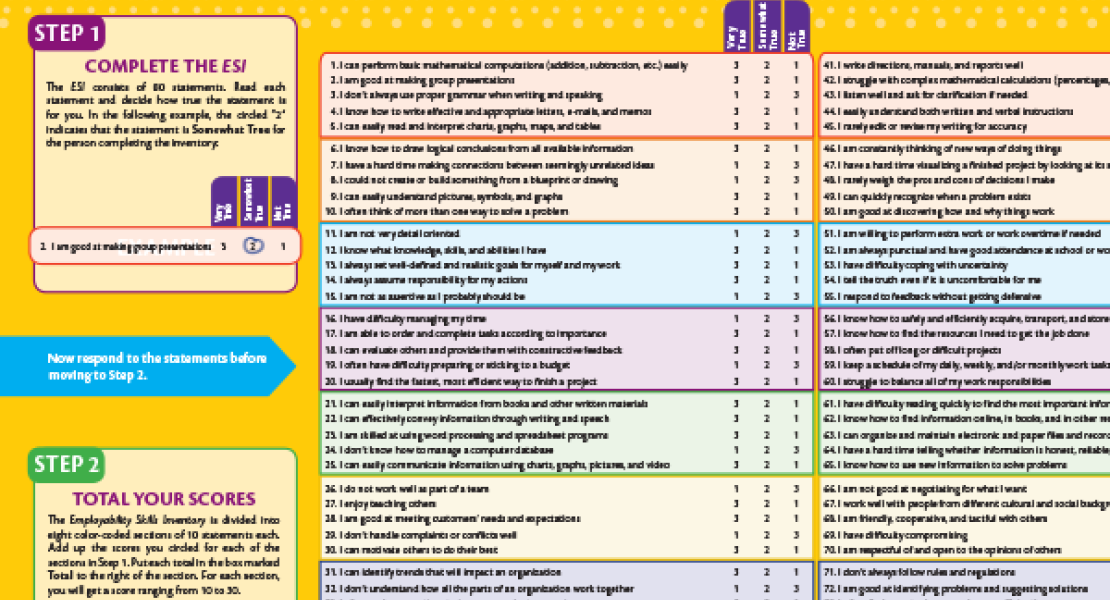 Key Features and Benefits
Assists administrators by giving them a quick overview of a client's employability, helping them determine the training and additional skills needed most.
Includes strategies and recommendations for improving employability skills and a worksheet for setting goals.
Takes an average of 20 minutes to complete.
Available in print or online.
Includes a free Administrator's Guide.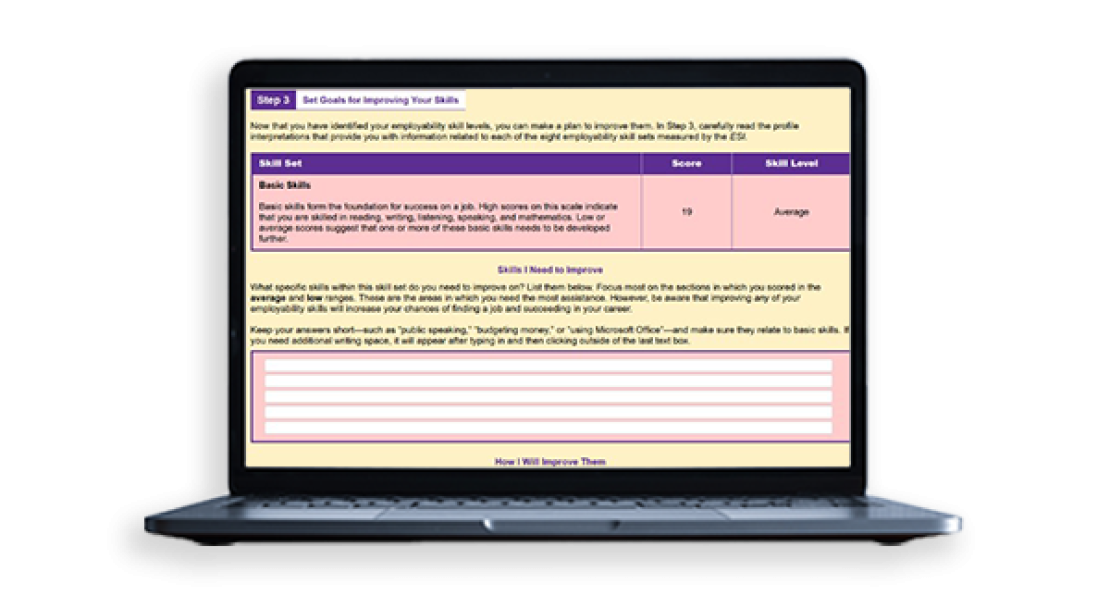 Administer the Assessment in Print or Online
Select the format that works best for your clients' or students' needs. The print version is ideal for in-person meetings and workshops and can be a helpful reference tool during one-on-one discussions.
The online version offers automated scoring and allows individuals to complete the assessment at home at their convenience. Results are immediately saved and provided to administrators. This option is ideal for serving or advising individuals who are unable to meet face-to-face.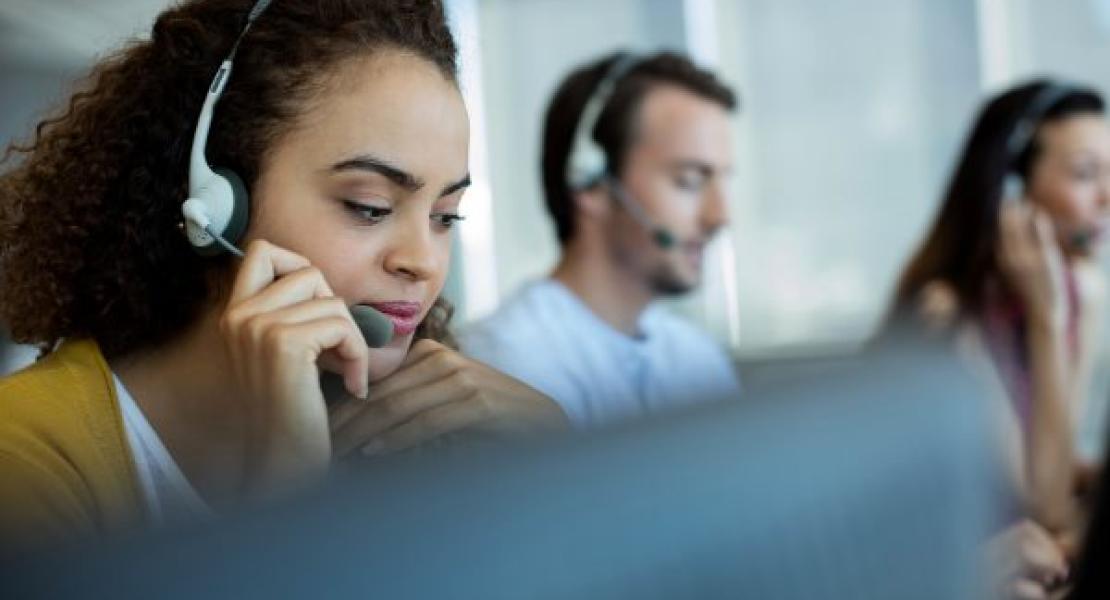 Request More Information or a Quote
Interested in using this inventory in your program or curriculum? Connect with your regional Paradigm contact for more information.