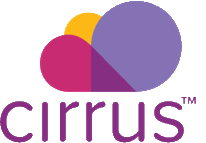 MINNEAPOLIS (May 12, 2020)—Paradigm Education Solutions, a division of Kendall Hunt, announced that its CirrusTM learning environment was selected as a finalist in the 2020 EdTech Cool Tools Awards program in the following categories:
 
Digital courseware solution
Online courses/MOOCs solution
e-learning, blended or flipped solution
New product or service (released in 2018 or later)

Celebrating its 10th anniversary, the U.S.-based program is the largest and most competitive recognition program in all of education technology. The annual program shines a spotlight on cool tools, inspiring leaders and innovative trendsetters across the K-12, higher education and workforce sectors.
Cirrus is Paradigm's next-generation, cloud-based learning environment for Microsoft Office, computer concepts, health careers and business technology. Cirrus provides complete course content—including tutorials, videos, practice exercises and assessments—in a cloud-based environment. This eliminates the need to install third-party downloads and applications, including Microsoft Office. Today's learners and educators can easily access Cirrus anytime, anywhere—on PCs, Macs and Chromebooks.
"More than ever, innovation in education and training is critical to the success of learners and educators nationwide. We are extremely honored for Cirrus to be recognized for its pedagogical workability, efficacy, support and value," said Chad Chandlee, president and chief operating officer of Paradigm.
To learn more about Cirrus, visit ParadigmEducation.com/Cirrus. To request an interview or demo, contact Lara McLellan, vice president of marketing at Paradigm, at lmclellan@paradigmeducation.com or (651) 215-7615.
About Paradigm Education Solutions
As a division of Kendall Hunt, Paradigm is a leading provider of educational technology solutions that prepare traditional and post-traditional students to achieve the requisite digital literacy skills and career knowledge needed to enter the workforce, reskill, upskill and succeed as professionals. With a focus on contextualized, competency-based learning, Paradigm's digitally driven solutions are flexible and adaptive to give students the power to learn anytime, anywhere. Visit ParadigmEducation.com to learn more.