Get ready for your next semester!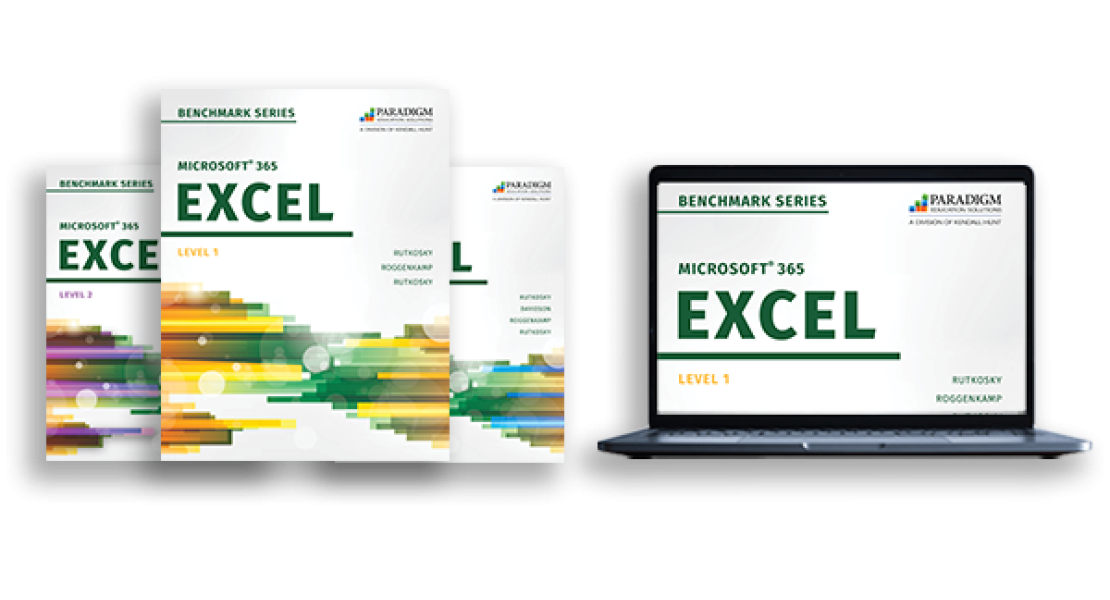 About the Courseware
The Benchmark Series: Microsoft 365 Excel is designed for students who want to learn how to use Microsoft's powerful spreadsheet program to manage and analyze data. This courseware is designed to equip learners with mastery-level skills and to prepare them for certification exams.
Level 1 develops students' skills in manipulating numerical data in a variety of workplace scenarios as well as designing and preparing worksheets and workbooks to meet specific needs. 
Level 2 develops students' proficiency in using advanced formatting techniques as well as advanced functions and formulas; working with tables and data features; using data analysis features; and managing and integrating data in a variety of ways.  
Copyright: 2023
Authors: Nita Rutkosky; Jan Davidson, Lambton College; Audrey Roggenkamp, Pierce College Puyallup; and Ian Rutkosky, Pierce College Puyallup
Excel Level 1
Preparing an Excel Workbook
Inserting Formulas in a Worksheet
Formatting a Worksheet
 Enhancing a Worksheet
Moving Data within and between Workbooks
Maintaining Workbooks
Creating Charts and Inserting Formulas
Adding Visual Interest to Workbooks
Excel Level 2
Advanced Formatting Techniques
Advanced Functions and Formulas
Working with Tables and Data Features
Summarizing and Consolidating Data
Using Data Analysis Features
Exporting, Importing, and Transforming Data
Automating Repetitive Tasks and Customizing Excel
Protecting and Distributing a Workbook
Request Information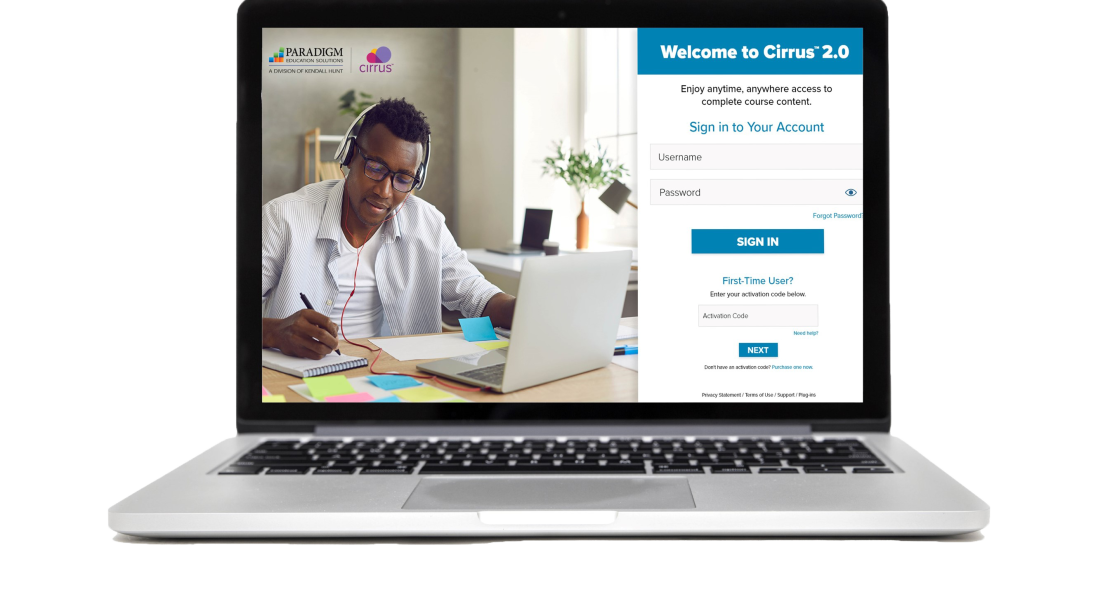 Drive Student Success with Cirrus™ 2.0
The Benchmark Series, powered by Paradigm's Cirrus platform, integrates seamlessly with Blackboard, Canvas, D2L, and Moodle. Students and educators can access all course material anytime, anywhere through a live internet connection. Cirrus delivers students the same learning experience whether they are using a PC, Mac, or Chromebook.
Course content is digitally delivered in a series of scheduled assignments that report to a grade book, thus tracking student progress and achievement through Cirrus's complete solution.
Dynamic Training
Cirrus course content for the Benchmark Series includes the following interactive assignments to guide student learning.
Watch and Learn Lessons 
Check Your Understanding Quizzes
Guide and Practice Tutorials 
Practice and Assessment Activities
The following practice and assessment activities for each chapter reinforce and assess student learning.
Hands on Activities
Exercises and Projects
Skills Exams
Concepts Exams
Unit-Level Projects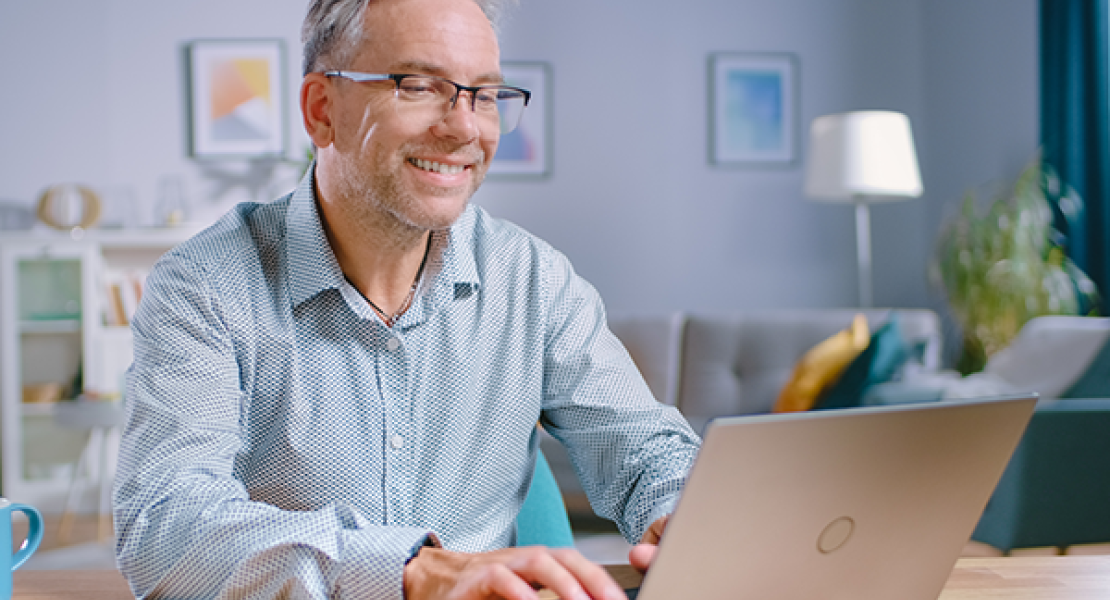 Instructor Resources for the Benchmark Series
Cirrus tracks students' step-by-step interactions, giving instructors visibility into students' progress and missteps. Instructor resources include:
Planning resources, such as syllabus suggestions, course performance objectives, chapter-based performance objectives, and student completion time estimates
 
Delivery resources, such as teaching tips, suggestions for using Cirrus demonstration elements in the classroom, and discussion questions
 
Assessment resources, including live and annotated PDF model answers for chapter work and review and assessment activities, rubrics for evaluating student work, Knowledge Check completion exercises, chapter-based concept exam item banks, and new Capstone Projects that allow students to demonstrate their creativity and skills mastery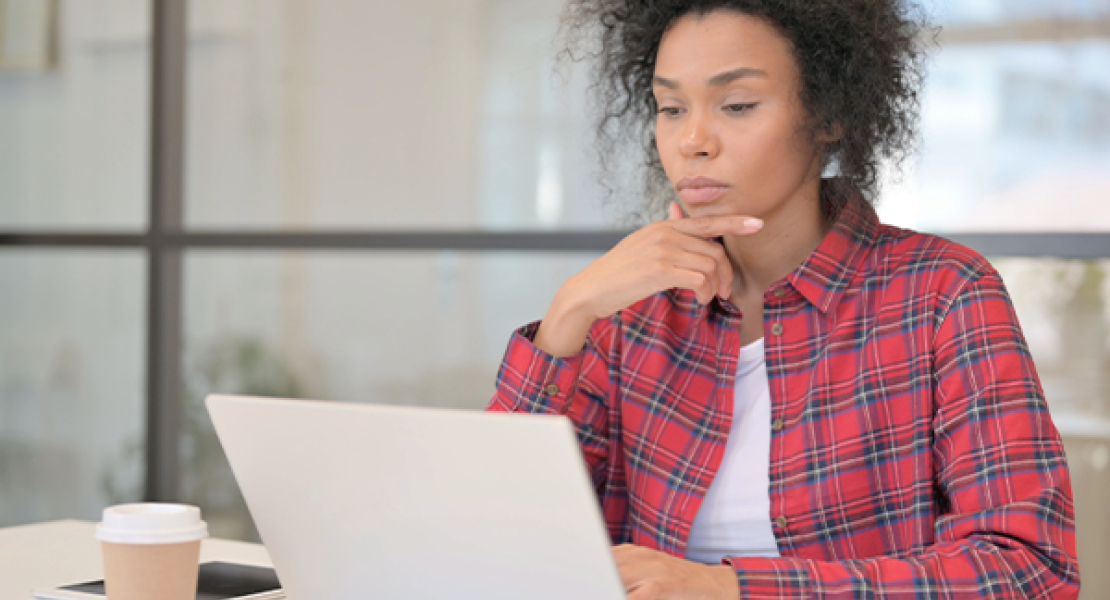 Ready to Learn More?
We'd love the opportunity to show you how the Benchmark Series and Cirrus build students' skills and eliminate many of the obstacles that can prevent them from being prepared for the first week of class and successful throughout the course.
Request a Presentation