The Keystroke Video activities demonstrate the hand positions and finger movements required to properly key a specific character. When a Keystroke Video activity is opened, the video begins automatically and runs indefinitely. Begin by keying the characters demonstrated in the video into the text box.
To launch a video
STEP 1: Navigate to the correct course or unit using the NAVIGATION pane on the left. Click the appropriate video link.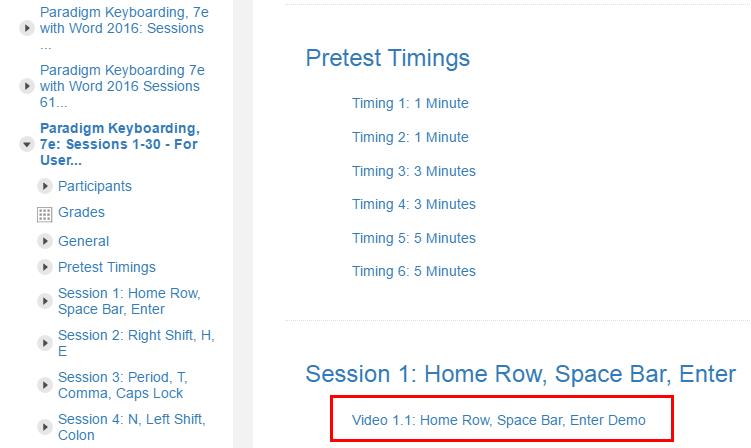 ---
STEP 2: The specific videos launch page will appear. Click Preview.

---
STEP 3: The video will automatically start playing. Click the Keyboard Hints button on the right side of the page to view a keyboard graphic that details which keystrokes are being demonstrated.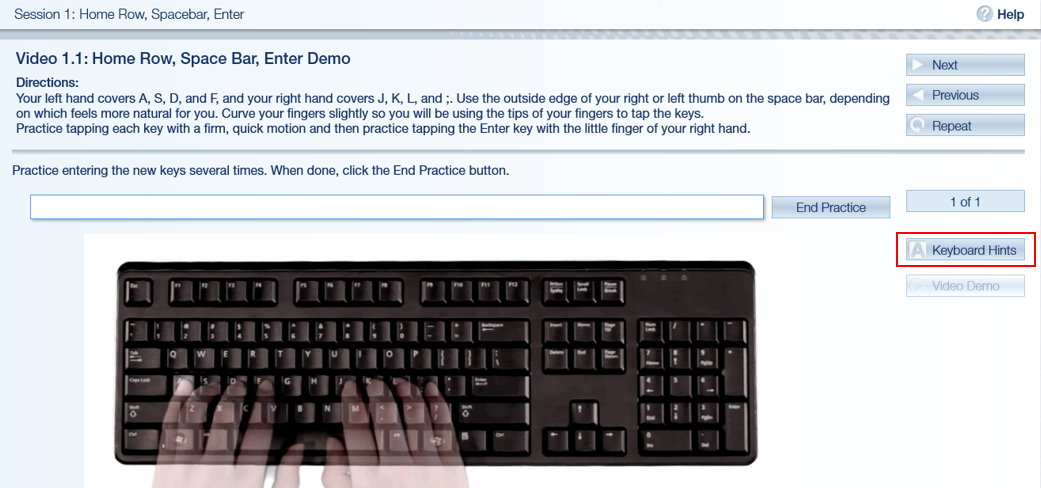 ---
STEP 4: You can practice the keystrokes being taught along with the video.
STEP 5: When you are finished, click the End Practice button.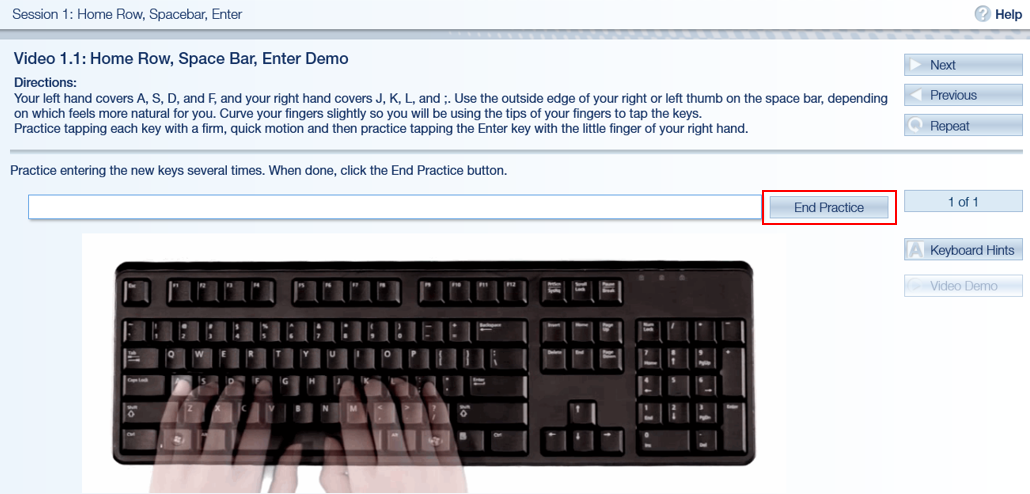 ---
STEP 7: Use the Next, Previous, and Repeat buttons to navigate between exercises.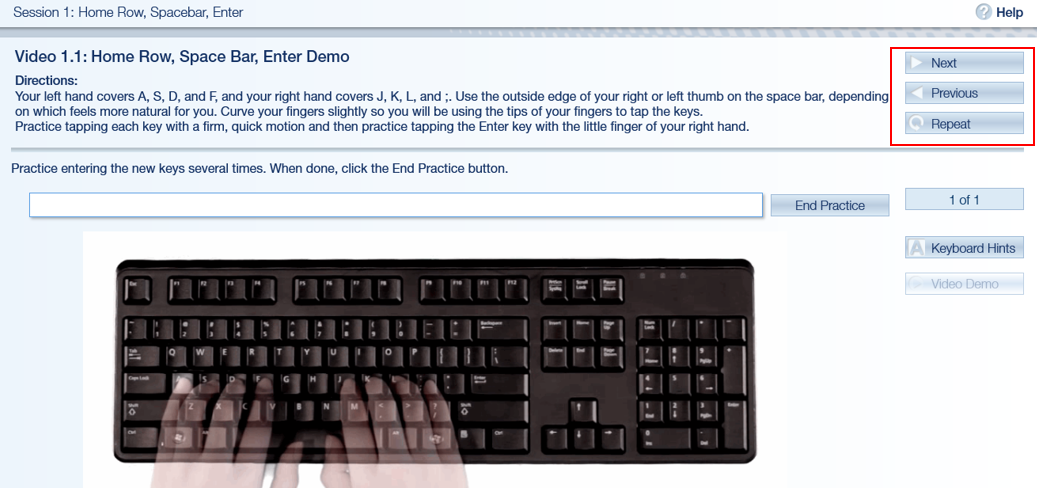 ---
STEP 8: To return to the home page, click the Course Menu button.