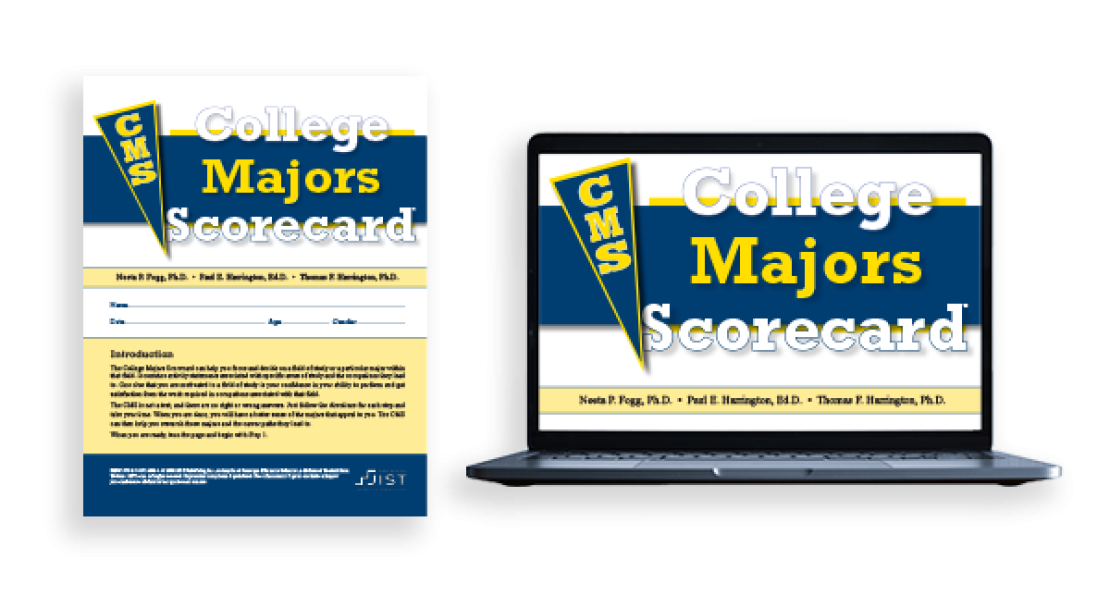 About the Assessment
Authors: Neeta P. Fogg, Ph.D.; Paul E. Harrington, Ed.D.; and Thomas F. Harrington, Ph.D.
© 2008
The College Majors Scorecard (CMS) assessment sharpens the focus of current and potential college students on the area of study they would like to pursue.
Based on a series of questions, the CMS is designed to guide the user toward one or two college majors that match most closely with their abilities, knowledge, and expectations. The CMS also looks beyond majors to fields of employment.
Order now
|
Request a sample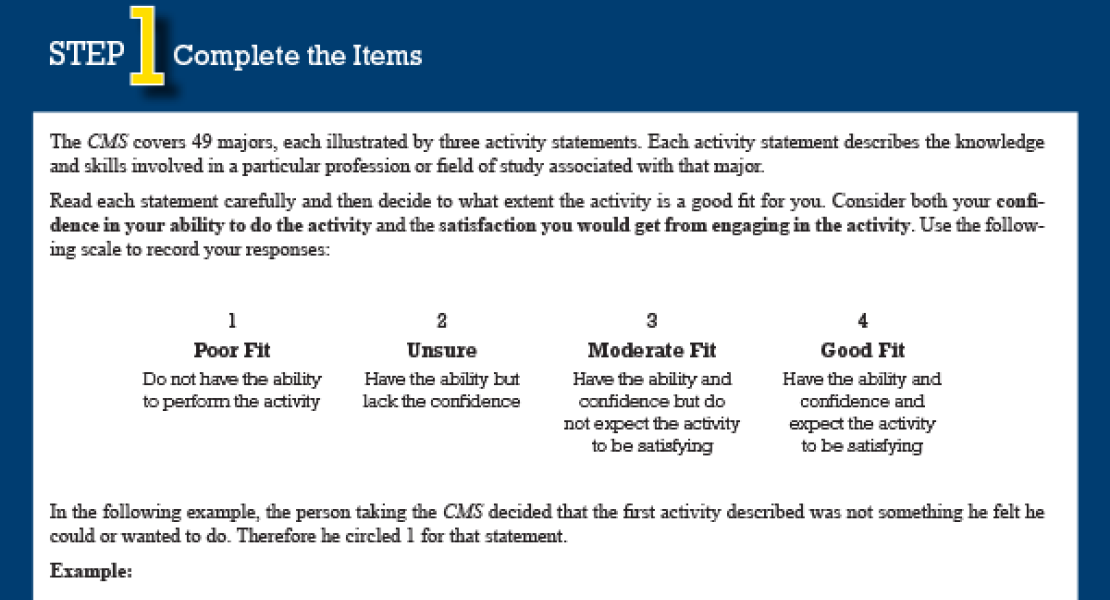 Key Features and Benefits
Takes an average of 20 to 30 minutes to complete.
Can be given to groups or individuals.
Available in print or online.
Includes a free Administrator's Guide.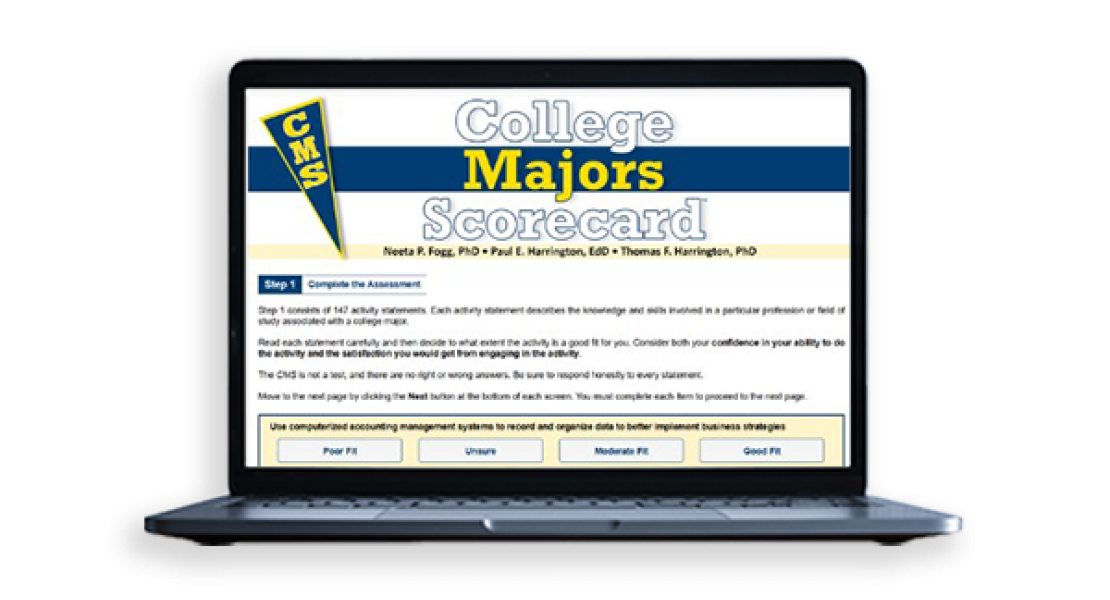 Administer the Assessment in Print or Online
Select the format that works best for your clients' or students' needs. The print version is ideal for in-person meetings and workshops and can be a helpful reference tool during one-on-one discussions.
The online version offers automated scoring and allows individuals to complete the assessment at home at their convenience. Results are immediately saved and provided to administrators. This option is ideal for serving or advising individuals who are unable to meet face-to-face.